DAYMELLOW Houttuynia Cordata / Snow Mushroom Real Soothing Gel
Regular price

RM 35.90

Sale price

RM 35.90
Share
Shipping Terms
Ready Stock: 3-7 working days
Pre Order: 10-21 working days
Product Description
Houttuynia Cordata Real Soothing Gel (300g):
Contains 96% of Houttuynia Cordata Extract Complex that helps to soothe sensitive skin instantly, and watery light texture helps to hydrate skin irritated by strong UV to be restored healthier condition.

Snow Mushroom Real Soothing Gel (300g):
Contains 96% Tremella Fuciformis Extract Complex that helps to improve skin elasticity with glowing effect and builds skin hydrating protective barrier to be the healthier skin condition.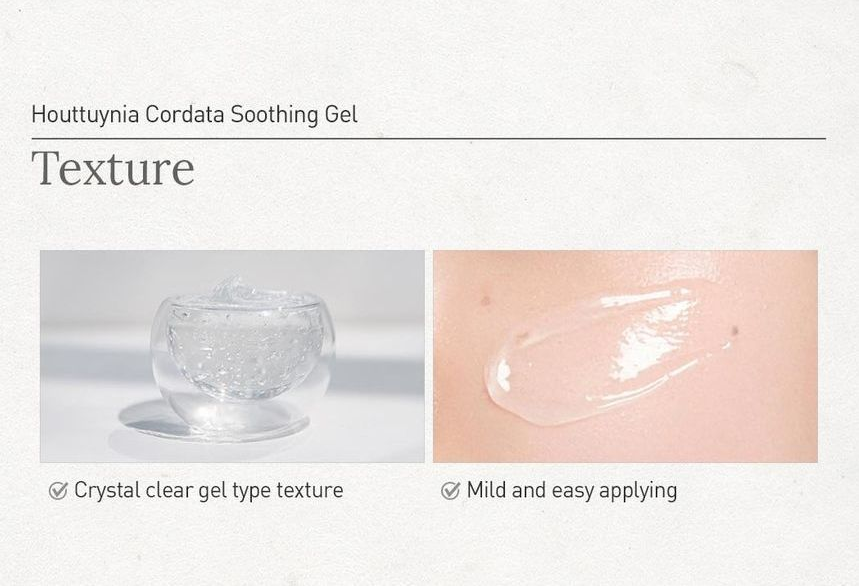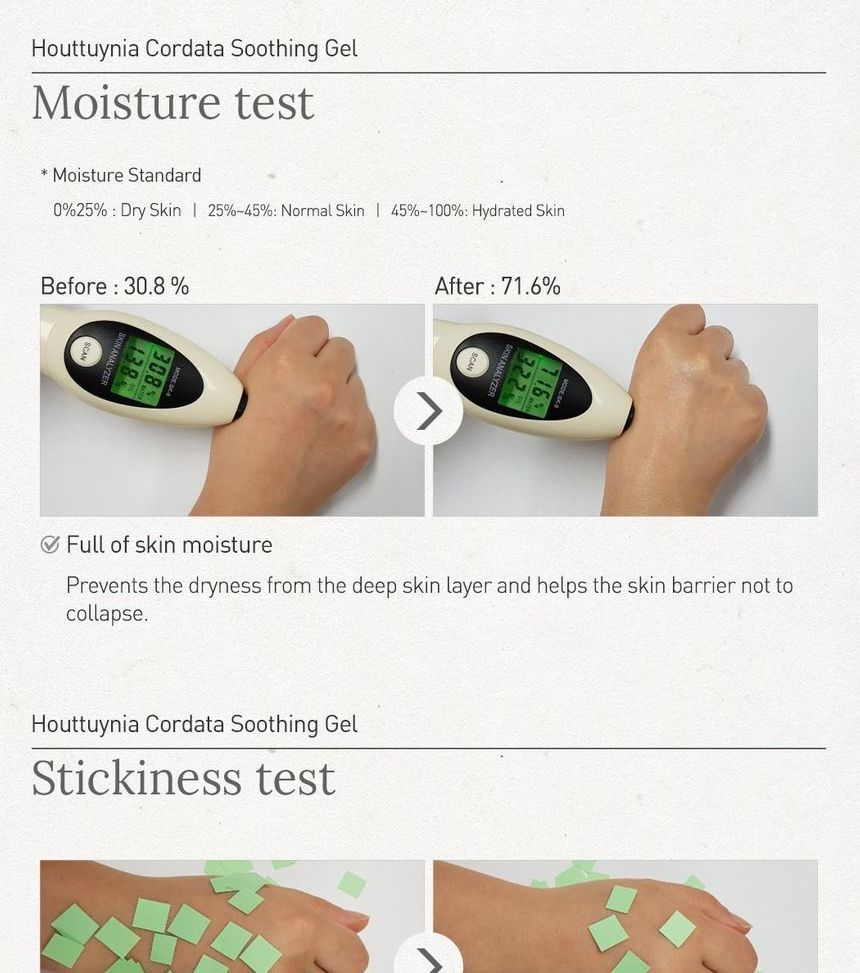 Benefits:
Contains 96% Houttuynia Cordata Extract and Tea Tree Leaf Oil to help sooth skin irritation with their anti-inflammatory properties.
Its water gel texture delivers rich moisture to skin for a fresh yet non-sticky finish.
Formulated with 90% EWG Green Grade ingredients to nourish your skin with minimal irritation.
Free of artificial colorants and fragrances.
Caution:
Consult with dermatologist in case of skin abnormalities or side effects such as red spot, swelling and itching after exposure to direct sunlight during or after use
Do not use in wounded area
Precautions for storage and handling
Keep out of children
Keep out of direct sunlight
How To Use
Apply a proper amount onto face and body, and massage gently to aid absorption.
Ingredients
1. Houttuynia Cordata Real Soothing Gel (300g):
Houttuynia Cordata Extract, Water, Glycerin, Glyceryl Acrylate/Acrylic Acid Copolymer, 1,2-Hexanediol, Sodium Hyaluronate, Methylpropanediol, Carbomer, Arginine, Polysorbate 20, Melaleuca Alternifolia (Tea Tree) Leaf Oil, Disodium EDTA, Ethylhexylglycerin
EWG
CIR
Ingredient Name & Cosmetic Functions
Notes

1

Houttuynia Cordata Extract
(Skin Conditioning)



1

Water
(Solvent)



2

A

Glycerin
(Solvent,Perfuming,Fragrance,Humectant,Viscosity Decreasing Agent,Hair Conditioning,Skin Protecting,Denaturant)

Good for Dry Skin

1

Glyceryl Acrylate/Acrylic Acid Copolymer
(Humectant,Viscosity Controlling)



1

A

1,2-Hexanediol
(Solvent)



1

A

Sodium Hyaluronate
(Skin Conditioning,Humectant)

Promotes Wound Healing
Good for Dry Skin

1

Methylpropanediol
(Solvent)



1

A

Carbomer
(Viscosity Controlling,Viscosity Increasing Agent,Emulsion Stabilising,Gel Forming)



1

A

Arginine
(Skin Conditioning,Masking,Fragrance,Antistatic Agent,Hair Conditioning)



3

B

Polysorbate 20
(Surfactant,Emulsifying)

Fungal Acne Trigger

1

Melaleuca Alternifolia (Tea Tree) Leaf Oil
(Perfuming,Fragrance,Antioxidant)

Acne-Fighting
Bad for Sensitive Skin

1

A

Disodium EDTA
(Viscosity Controlling,Chelating Agent)



1

A

Ethylhexylglycerin
(Skin Conditioning,Deodorant)


2. Snow Mushroom Real Soothing Gel (300g):
Tremella Fuciformis (Mushroom) Extract, Water, Glycerin, Glyceryl Acrylate/Acrylic Acid Copolymer, 1,2-Hexanediol, Sodium Hyaluronate, Methylpropanediol, Carbomer, Arginine, Polysorbate 20, Citrus Aurantium Bergamia (Bergamot) Fruit Oil, Citrus Nobilis (Mandarin Orange) Peel Oil, Citrus Tangerina (Tangerine) Peel Oil, Olea Europaea (Olive) Fruit Oil, Disodium EDTA, Ethylhexylglycerin
EWG
CIR
Ingredient Name & Cosmetic Functions
Notes

1

Tremella Fuciformis (Mushroom) Extract
(Skin Conditioning,Humectant)



1

Water
(Solvent)



2

A

Glycerin
(Solvent,Perfuming,Fragrance,Humectant,Viscosity Decreasing Agent,Hair Conditioning,Skin Protecting,Denaturant)

Good for Dry Skin

1

Glyceryl Acrylate/Acrylic Acid Copolymer
(Humectant,Viscosity Controlling)



1

A

1,2-Hexanediol
(Solvent)



1

A

Sodium Hyaluronate
(Skin Conditioning,Humectant)

Promotes Wound Healing
Good for Dry Skin

1

Methylpropanediol
(Solvent)



1

A

Carbomer
(Viscosity Controlling,Viscosity Increasing Agent,Emulsion Stabilising,Gel Forming)



1

A

Arginine
(Skin Conditioning,Masking,Fragrance,Antistatic Agent,Hair Conditioning)



3

B

Polysorbate 20
(Surfactant,Emulsifying)

Fungal Acne Trigger

2

Citrus Aurantium Bergamia (Bergamot) Fruit Oil
(Masking,Fragrance)



2

B

Citrus Nobilis (Mandarin Orange) Peel Oil
(Skin Conditioning,Masking,Fragrance,Tonic)



1

B

Citrus Tangerina (Tangerine) Peel Oil
(Skin Conditioning,Masking,Fragrance)



1

A

Olea Europaea (Olive) Fruit Oil


Fungal Acne Trigger
Comedogenic Rating (2)

1

A

Disodium EDTA
(Viscosity Controlling,Chelating Agent)



1

A

Ethylhexylglycerin
(Skin Conditioning,Deodorant)