Shipping Terms
Ready Stock: 3-7 working days
Pre Order: 10-21 working days
Product Description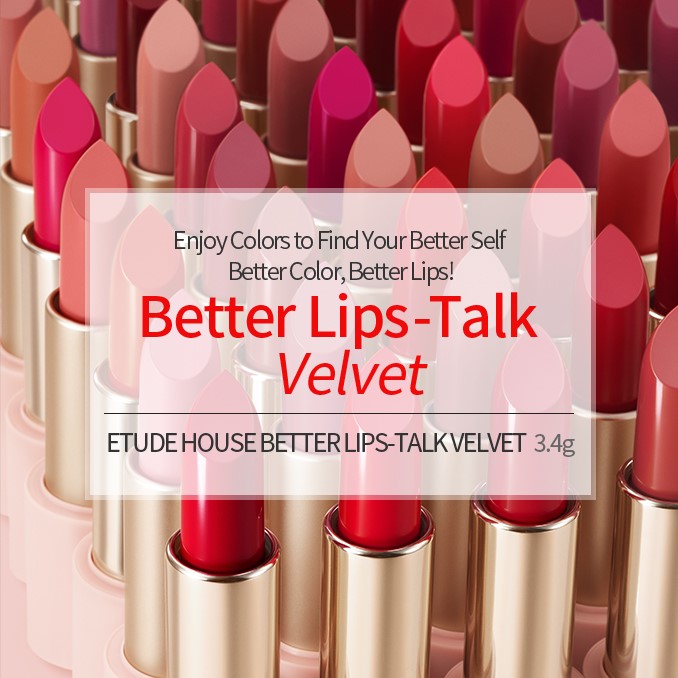 Velvet Lips-Talk gives vivid color and adheres lightly to the lips with a matte finish.
My Favorite Color That Actually Looks Better on Me, Better Color!
You can easily pick your favorite color in a various range of color palettes! 10 shades of Better Color with neutral/muted colors that match well on any complexion.
Velvet Texture That Softly Applies on Your Lips, Better Velvet Texture!
Velvet powder complex increases soft texture and adherence which delivers high color pay-off and soft adherence with just one swipe.
The Most Softly Touched Velvet Lips, Better Velvet Lips!
Light-weight velvet texture fills in wrinkles and curves of the lips that will help you achieve soft and clean lip make-up.
The Most Wanted Case Design, Better Design!
Simply designed magnetic cap stay more secure and allow you to use more conveniently.
How To Use
Apply on the entire lips along the lip line or on the center of the lips in a tapping motion to express gradation.