LANEIGE Cream Skin Refiner
Regular price

RM 0.00

Sale price

RM 18.00
Share
Shipping Terms
Ready Stock: 3-7 working days
Pre Order: 10-14 working days
Product Description

[NEW] Cream Skin Refiner
Miraculous skin fortifier, deep hydration repairs and strengthens skin barrier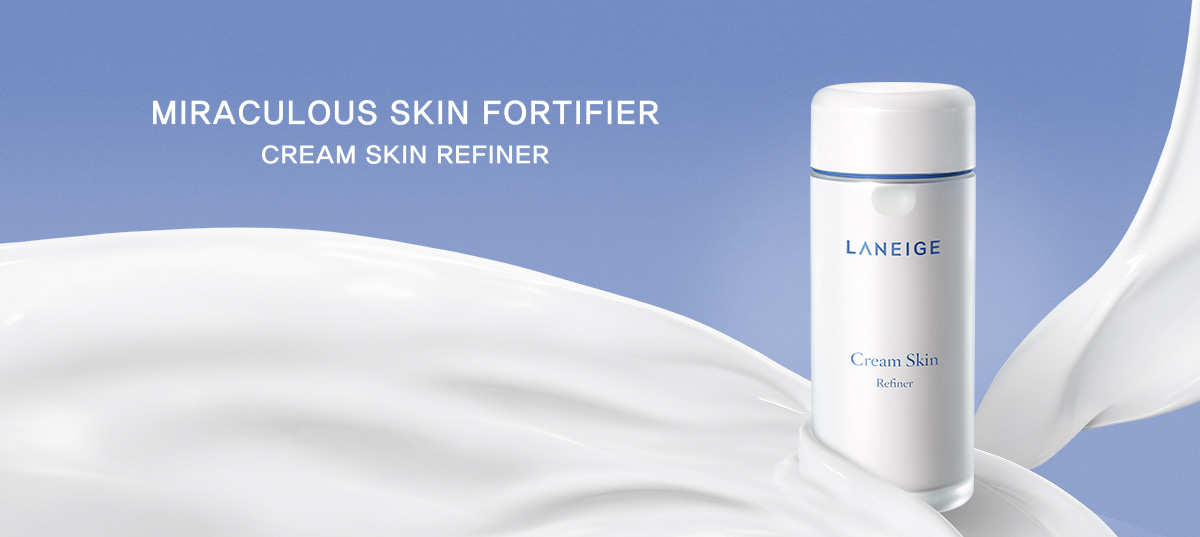 Cream Skin Refiner
A Cream melts into a Skin Refiner.
With skin refiner alone, leaves skin moisturized
at the very first step of skin care routine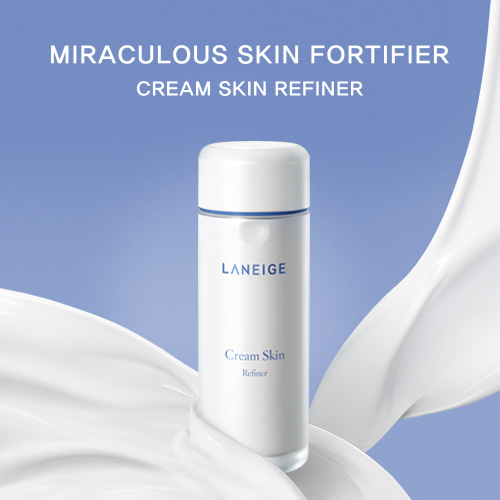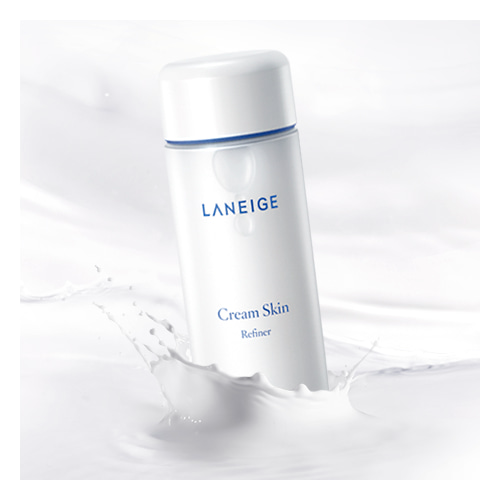 1. A cream melts into a skin refiner
LANEIGE created Cream Blending Technology™ to
combine benefits of both cream and skin in a single
bottle to satisfy your skin's hydration needs
2. White Leaf Tea Water reinforces skin barrier
Rich in amino acids, White Leaf Tea Water moisturizes,
soothes and strengthens the skin barrier, thereby
restoring the skin to its healthy condition
3. Mild and safe moisturizing solution
Cream Skin Refiner is filled with mild and safe
ingredients which provides moisturizing effects for dry,
sensitive skin
Video
#Kim Yu-Jeong TO DO LIST with #CREAM SKIN
Key Points
Cream Skin Refiner
Miraculous skin fortifier, deep hydration repairs and strengthens skin barrier With skin refiner alone, leaves skin moisturized as if cream is applied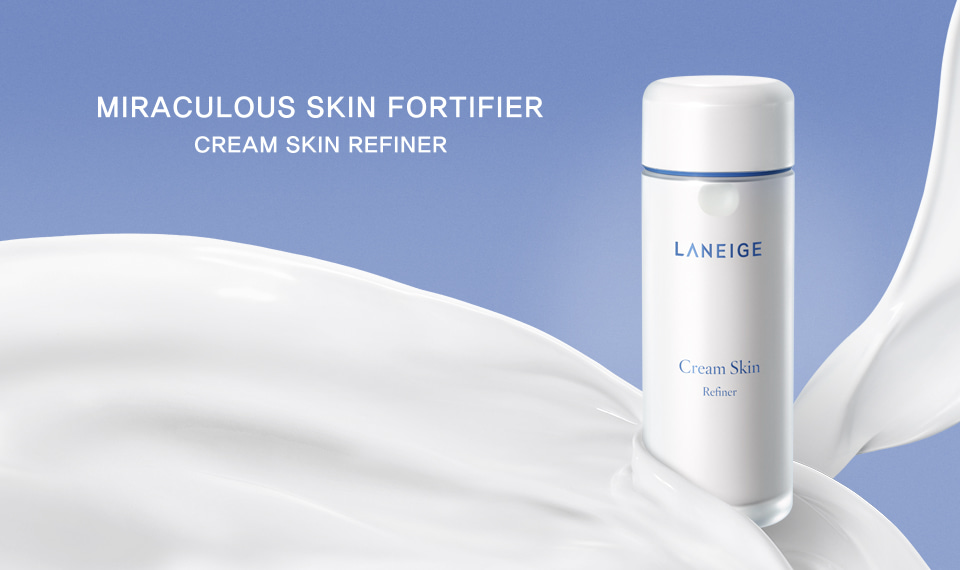 key points image 00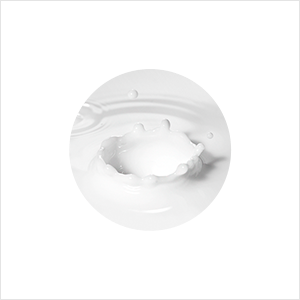 key points image 01
Key Points 1
Melting a whole bottle of cream into a toner
With Cream Blending Technology™ exclusive of Laneige, a jar of cream is dissolved in skin toner, filling the skin with moisture right from the first step.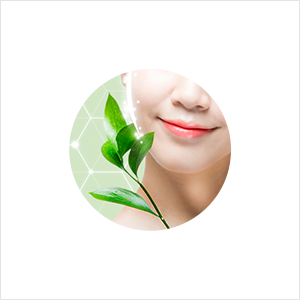 key points image 02
Key Points 2
White Leaf Tea Water Fortifies Skin Barriers
White leaf tea water, rich in amino acid and only obtained from the shade-growing method, can strengthen the barriers of rough skin.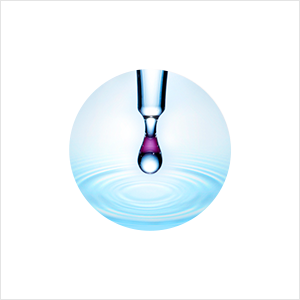 key points image 03
Key Points 3
Single Drop Extraction Technology
White leaf tea water obtained from the single drop extraction method is higher in amino acid content, giving skin continuous moisturization.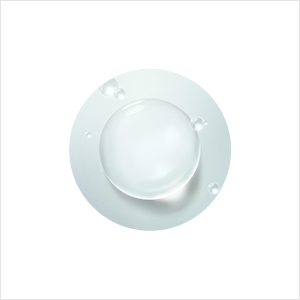 key points image 04
Key Points 4
Highly Moisturizing Skin Toner with Gentle Prescription
With a mild prescription containing only essential ingredients needed for moisturizing skin, the skin toner can effectively restore the health of sensitive skin.
Technical Features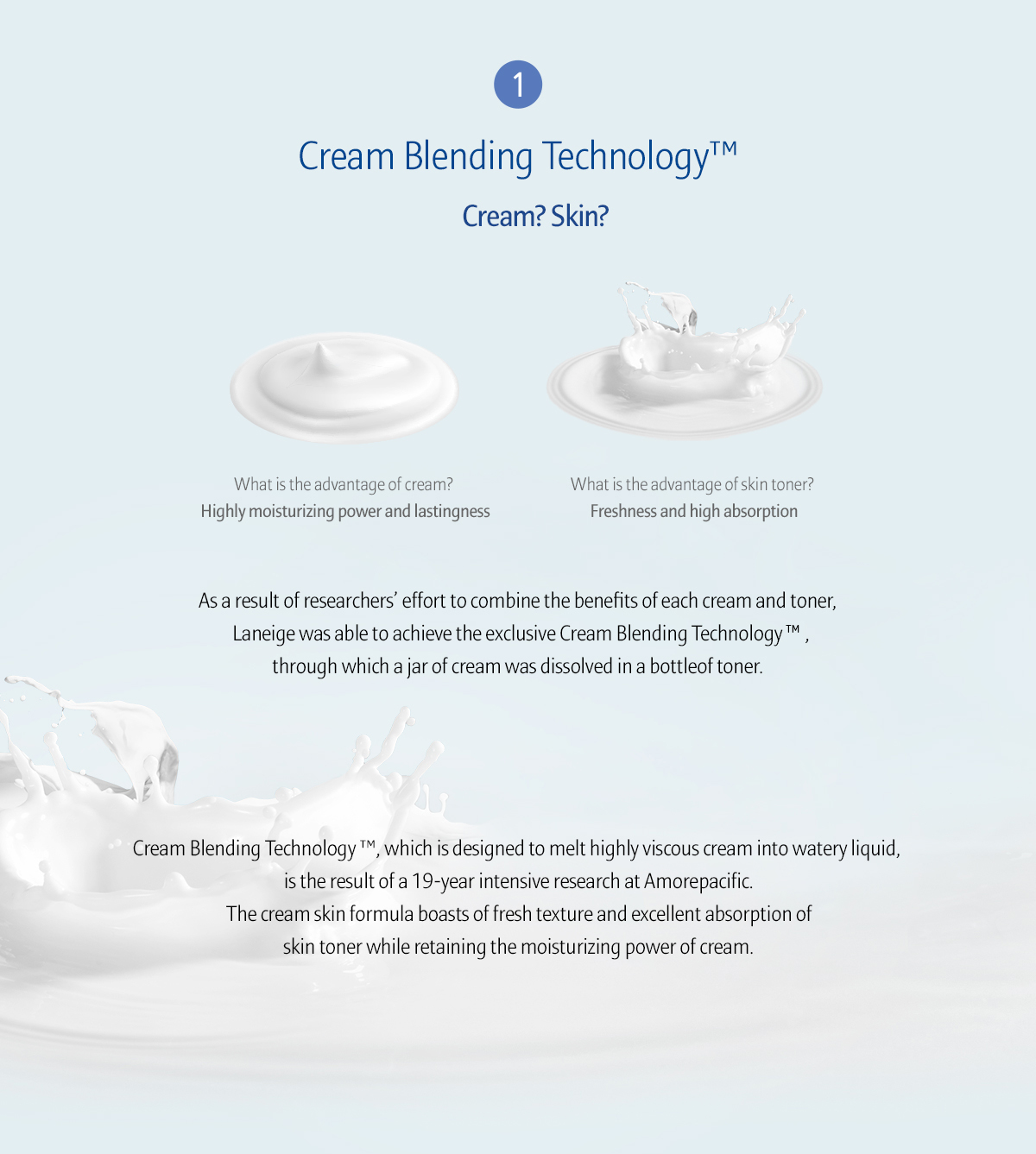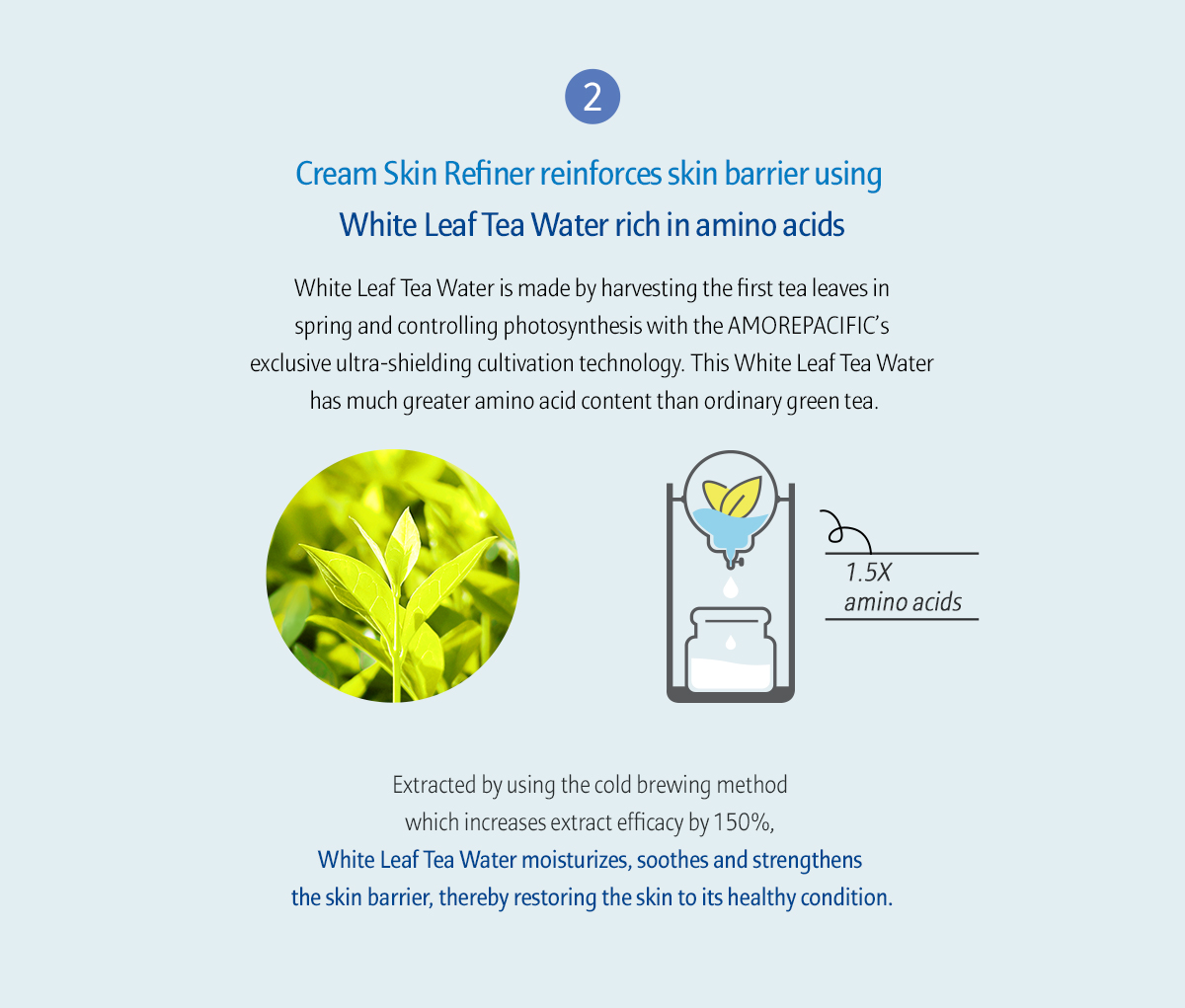 Beauty Tips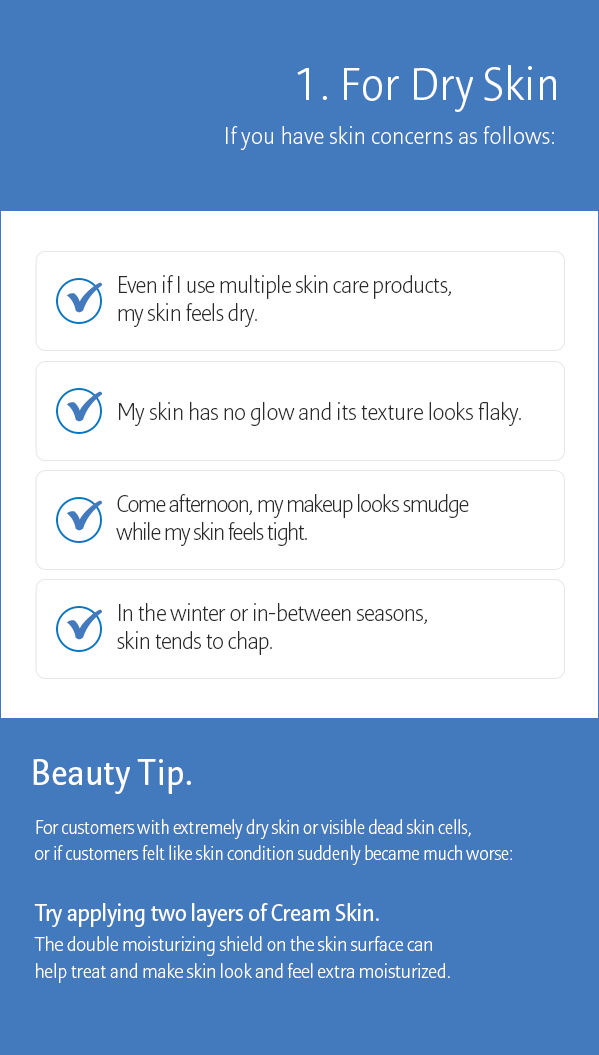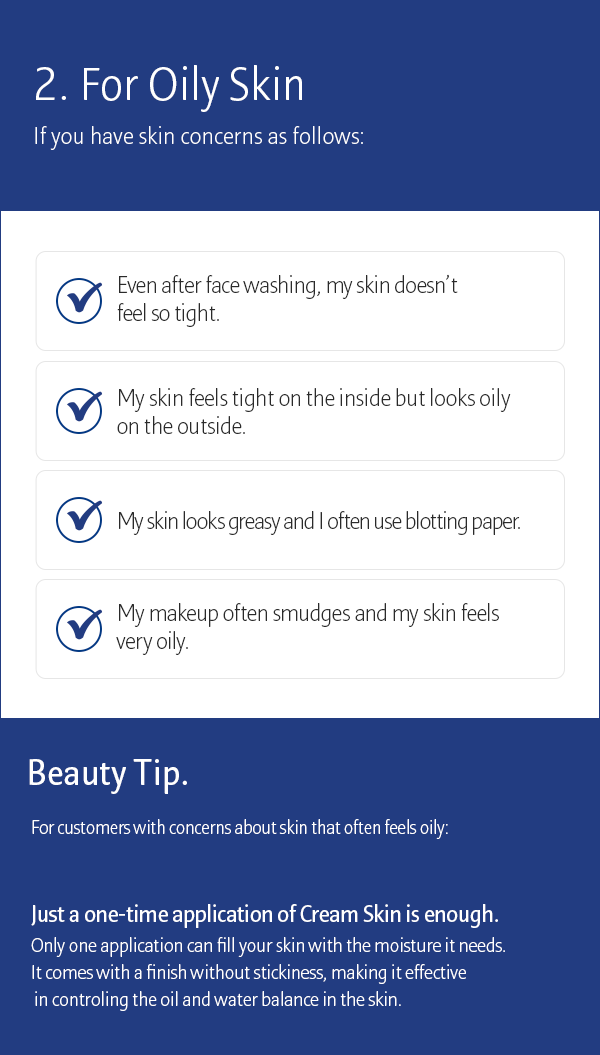 Clinical Data
Skin changes after using Cream Skin Refiner for 2 weeks
Skin feels moisturized for longer period

93.3%
Skin dryness is relieved

90%
Skin feels more healthy and dewy

83.3%
Cream is well absorbed after using Cream Skin Refiner

80%
Feels makeup is more dewy after using Cream Skin Refiner

80%
How to Use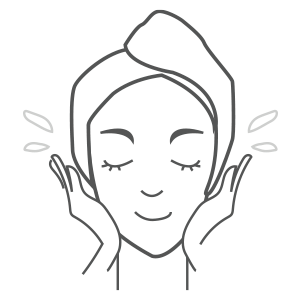 [Basic Direction]
In the morning and evening, at the toner stage, put an appropriate amount on
your palm and gently pat until absorbed.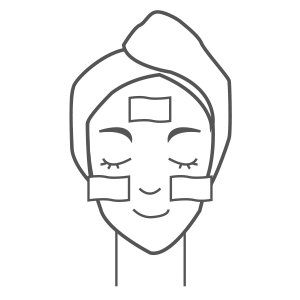 [Use as a Moisturizing Toner Pack]
Wet cotton pads with Cream Skin to use as a moisturizing toner pack.
Leave the pack on for about 2 minutes and remove. Pat the remaining Cream Skin until absorbed to feel the instant soothing and moisturizing effect on the skin.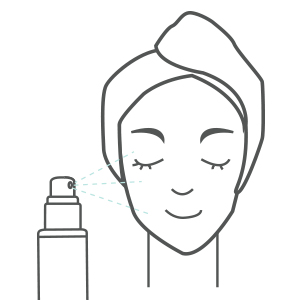 [Use as a Mist to Refill Moisture and Add Glow!]
Try using Cream Skin as a mist.
Spray whenever skin feels dry or after applying makeup.
You will not only enjoy the moisturizing effect but also a naturally glowing look.
Ingredients
WATER / AQUA / EAU, BUTYLENE GLYCOL, GLYCERIN, LIMNANTHES ALBA (MEADOWFOAM) SEED OIL, 1,2-HEXANEDIOL, POLYGLYCERYL-10 STEARATE, GLYCERYL STEARATE CITRATE, SODIUM STEAROYL GLUTAMATE, INULIN LAURYL CARBAMATE, GLYCERYL CAPRYLATE, ETHYLHEXYLGLYCERIN, PROPANEDIOL, DISODIUM EDTA, CAMELLIA SINENSIS LEAF EXTRACT, TOCOPHEROL
EWG
CIR
Ingredient Name & Cosmetic Functions
Notes

1

Water
(Solvent)



1

A

Butylene Glycol
(Solvent,Skin Conditioning,Masking,Fragrance,Humectant,Viscosity Controlling,Viscositydecreasing Agent)

Good for Dry Skin
Comedogenic Rating (1)

2

A

Glycerin
(Solvent,Perfuming,Fragrance,Humectant,Viscosity Decreasing Agent,Hair Conditioning,Skin Protecting,Denaturant)

Good for Dry Skin

1

A

Limnanthes Alba (Meadowfoam) Seed Oil
(Emollient,Deodorant,Skin-Conditioning Agent - Occlusive)

Fungal Acne Trigger

1

A

1,2-Hexanediol
(Solvent)



1

B

Polyglyceryl-10 Stearate
(Skin Conditioning,Surfactant,Emulsifying)

Fungal Acne Trigger

1

B

Glyceryl Stearate Citrate
(Skin Conditioning,Emollient,Emulsifying)

Fungal Acne Trigger

1

B

Sodium Stearoyl Glutamate
(Skin Conditioning,Surfactant,Emulsifying,Hair Conditioning)



1

Inulin Lauryl Carbamate
(Surfactant,Emulsion Stabilising)



1

A

Glyceryl Caprylate
(Skin Conditioning,Emollient,Surfactant,Emulsifying)



1

A

Ethylhexylglycerin
(Skin Conditioning,Deodorant)



1

Propanediol
(Solvent,Viscosity Controlling,Viscosity Decreasing Agent)



1

A

Disodium EDTA
(Viscosity Controlling,Chelating Agent)



1

B

Camellia Sinensis Leaf Extract
(Skin Conditioning,Masking,Emollient,Humectant,Antimicrobial,Skin Protecting,Uv Absorber,Antioxidant,Tonic,Astringent)

Good for Oily Skin

1

Tocopherol (Vitamin E)


Anti-Aging
Good for Dry Skin
Comedogenic Rating (3)