RAW BY PASTELS Green Clay 50g
Regular price

RM 19.00

Sale price

RM 12.35
Share
Product Description
Introducing RAW BY PASTELS Green Clay – Nature's Purest Skin Detoxifier
Mengandungi Algae dan Tannin semulajadi dan sangat bagus mengawal lebihan minyak pada kulit, membersih jauh ke dalam pori dan membersihkan muka dari blackhead. Ini menjadikkannya sesuai untuk kulit berminyak dan kombinasi.
Experience the incredible benefits of RAW BY PASTELS Green Clay, a natural and pure green clay powder designed to rejuvenate and revitalize your skin. This 50g jar is packed with 100% Green Clay, sourced from the earth to help you achieve a fresh, glowing complexion.
Key Features:
Pure and Natural: RAW BY PASTELS Green Clay is composed of 100% pure Green Clay. It contains no additives, preservatives, or artificial ingredients, ensuring the highest quality and purity for your skin.
Skin Detoxification: Green Clay is renowned for its ability to detoxify and purify the skin. It effectively draws out impurities, excess oil, and toxins, leaving your skin refreshed and revitalized.
Gentle Exfoliation: This green clay powder gently exfoliates the skin's surface, removing dead skin cells and promoting a smoother, more radiant complexion.
Oil Control: Green Clay has natural oil-absorbing properties, making it ideal for those with oily or combination skin. It helps balance oil production and reduce shine.
Tightening and Toning: The clay's astringent properties help tighten and tone the skin, giving it a firmer and more youthful appearance.
DIY Beauty: Create your own customized clay masks and treatments by mixing RAW BY PASTELS Green Clay with water, hydrosols, or other natural ingredients to address your specific skin concerns.
Suitable for All Skin Types: This versatile clay is suitable for all skin types, including sensitive skin. It is free from common irritants and is hypoallergenic.
How To Use
In a non-metallic bowl, mix a small amount of Green Clay with water or your preferred liquid until a smooth paste is formed.
Apply the clay mask evenly to your clean face, avoiding the eye and lip areas.
Allow the mask to dry for 10-15 minutes or until it begins to tighten.
Gently rinse off the mask with warm water and pat your face dry.
Follow with your regular skincare routine, including moisturizer.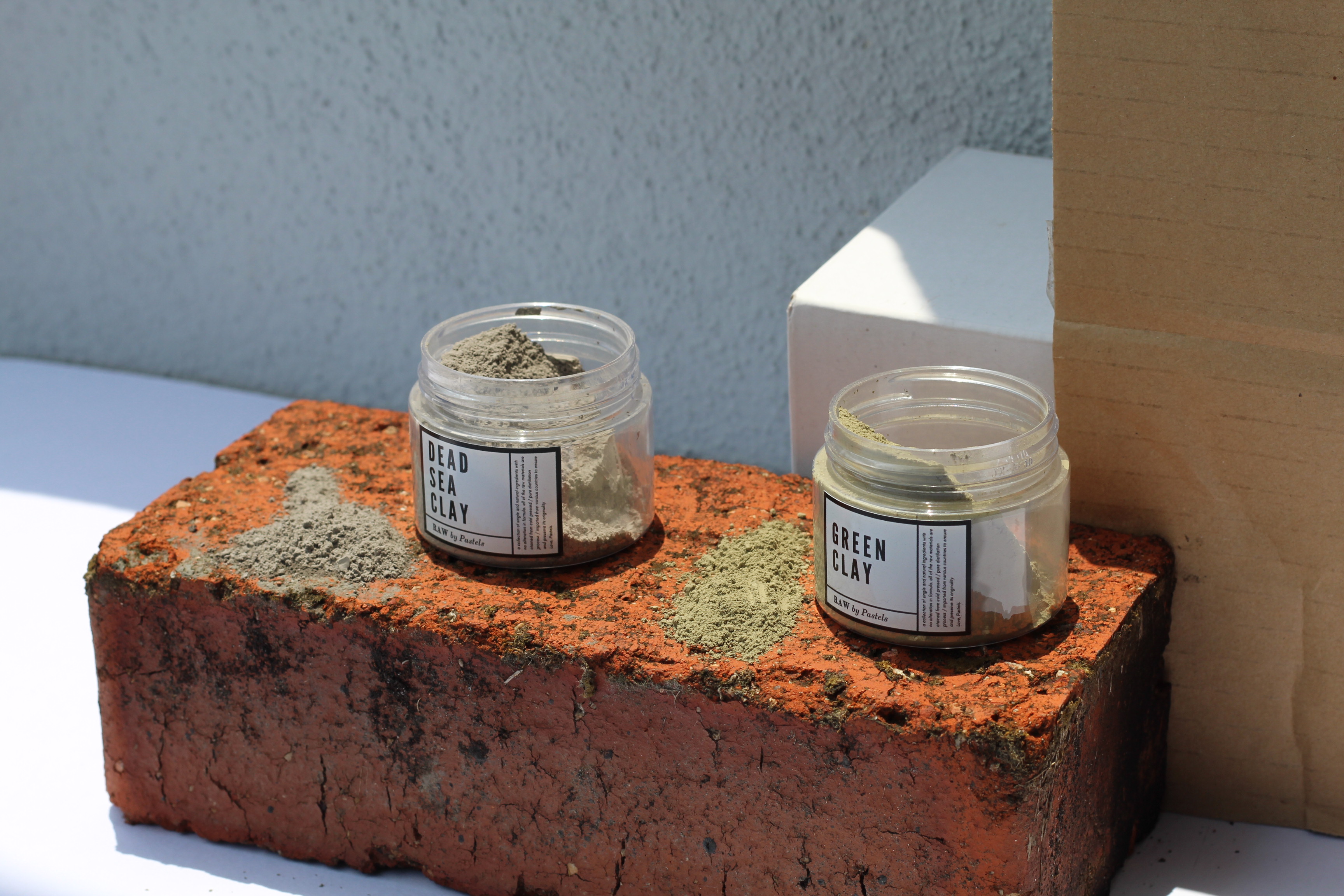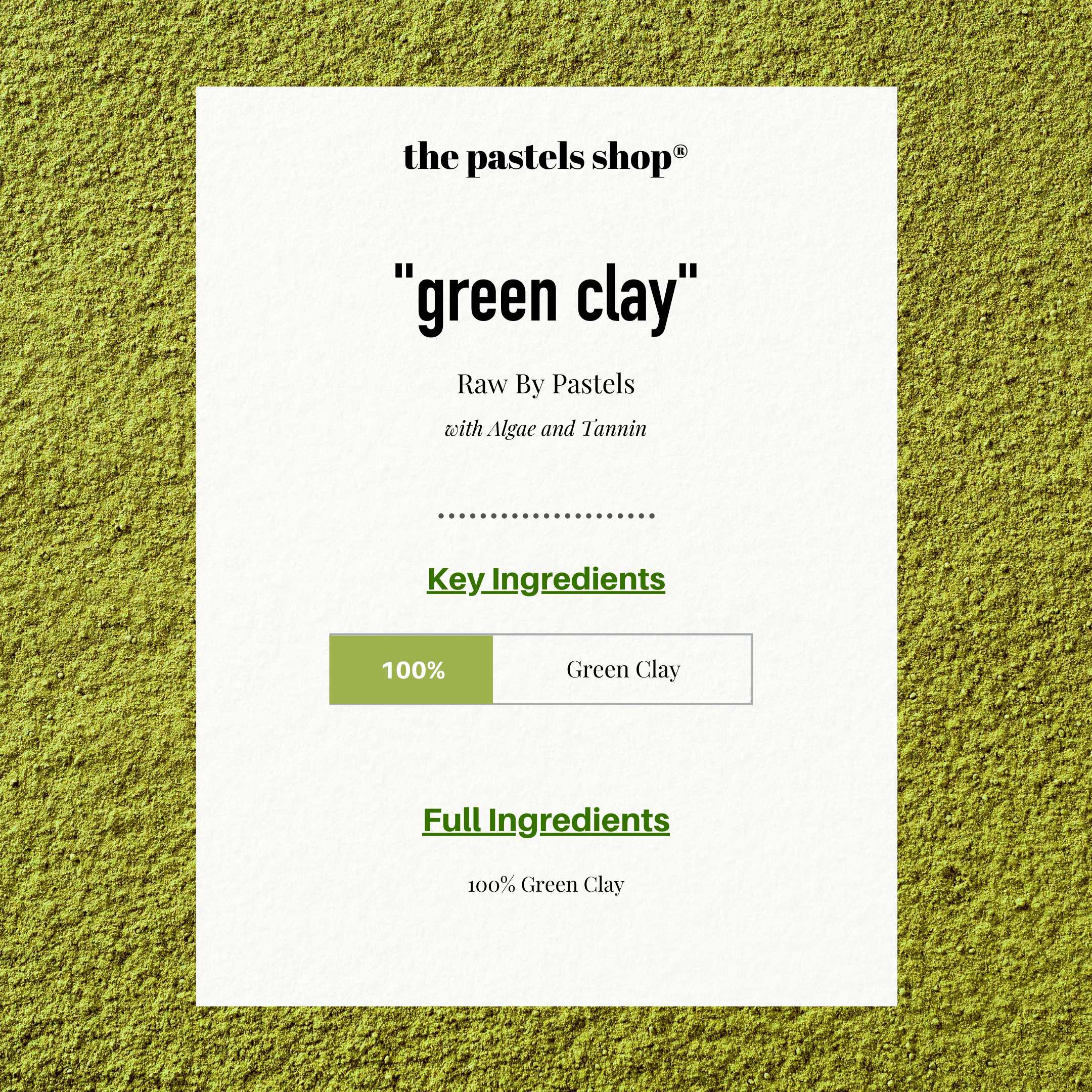 Ingredients
100% Green Clay
EWG
CIR
Ingredient Name & Cosmetic Functions
Notes

1

Green Clay