Shipping Terms
Ready Stock: 3-7 working days
Pre Order: 10-14 working days
Product Description
Key functions
Hydrating
Brightening
Soothing
Anti aging
Treats acne and dark spots
How it works?
Hyaluronic acid acts like a sponge to pull water for the skin hydration.
Protects skin barrier from toxins.
Correcting acne scars and dark spots.
Improves skin textures and control sebum
Stimulates skin cell regeneration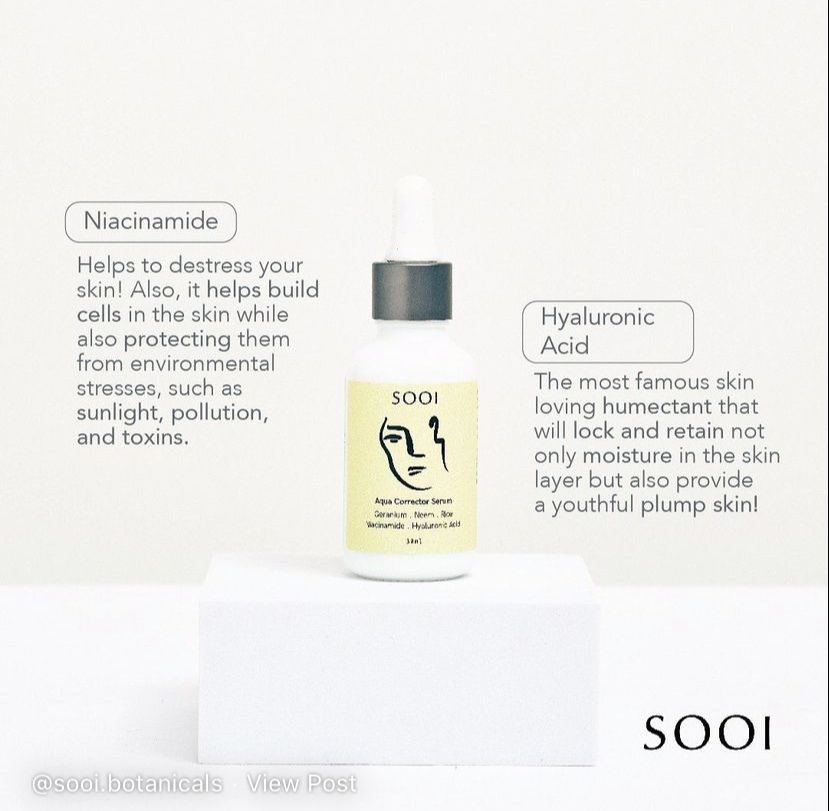 Tips
Use the water serum after cleansing and exfoliating steps. It will immediately soothes and plumps up the skin. "Lock" the hydration with your daily moisturizers.
How To Use
Apply 1-2 drops onto clean skin and gently pat into the skin for optimal absorption.
Ingredients
Aqua, Hyaluronic Acid (Nano particle, cosmetic grade), Niacinamide (Vitamin B3), Rice Extract, Neem Extract, D-Pathenol (Vitamin D), Vegetable Glycerin (Plant based), Liquid Germall Plus (Paraben free preservative), Geranium Essential Oil
EWG
CIR
Ingredient Name & Cosmetic Functions
Notes

1

Water
(Solvent)



1

A

Hyaluronic Acid
(Skin Conditioning,Humectant,Viscosity Increasing Agent,Antistatic Agent,Moisturising)

Promotes Wound Healing

1

A

Niacinamide
(Skin Conditioning,Hair Conditioning,Smoothing)

Brightening
Anti-Aging

2

A

Oryza Sativa (Rice) Extract
(Skin Conditioning,Emollient,Hair Conditioning)



1

Urtica Dioica (Nettle) Extract
(Skin Conditioning,Hair Conditioning,Soothing,Tonic,Antidandruff Agent,Astringent)



4

Vitamin D
(Skin Conditioning)



1

Vegetable Glycerin



1

Pelargonium Capitatum (Geranium) Oil