Hello pretty people, here goes the Part 2 of Cocoa Goodness with a review of the Refreshing Shower Gel from the brand, Cocoa Paradise. This product is suitable for oily skin, people with body acne and body odor.
If you haven't read my review on the Cocoa Paradise's Refreshing Shower Cream, just click on the previous post.
Product Description:
Produk berkualiti hasil kolaborasi teknologi dari Lembaga Koko Malaysia! Paling best, bau sangatlah seperti coklat! Tidak menggunakan sebarang pewarna/haruman tiruan, ia menggunakan gentle surfactant yang tidak mengeringkan. Ia mengandungi ekstrak cocoa yg mengandungi natural tannin, membersihkan kulit dengan sangat baik, dan bersifat anti oksida.
Jenis gel ini sesuai untuk kulit berminyak, berjerawat dan masalah badan berbau.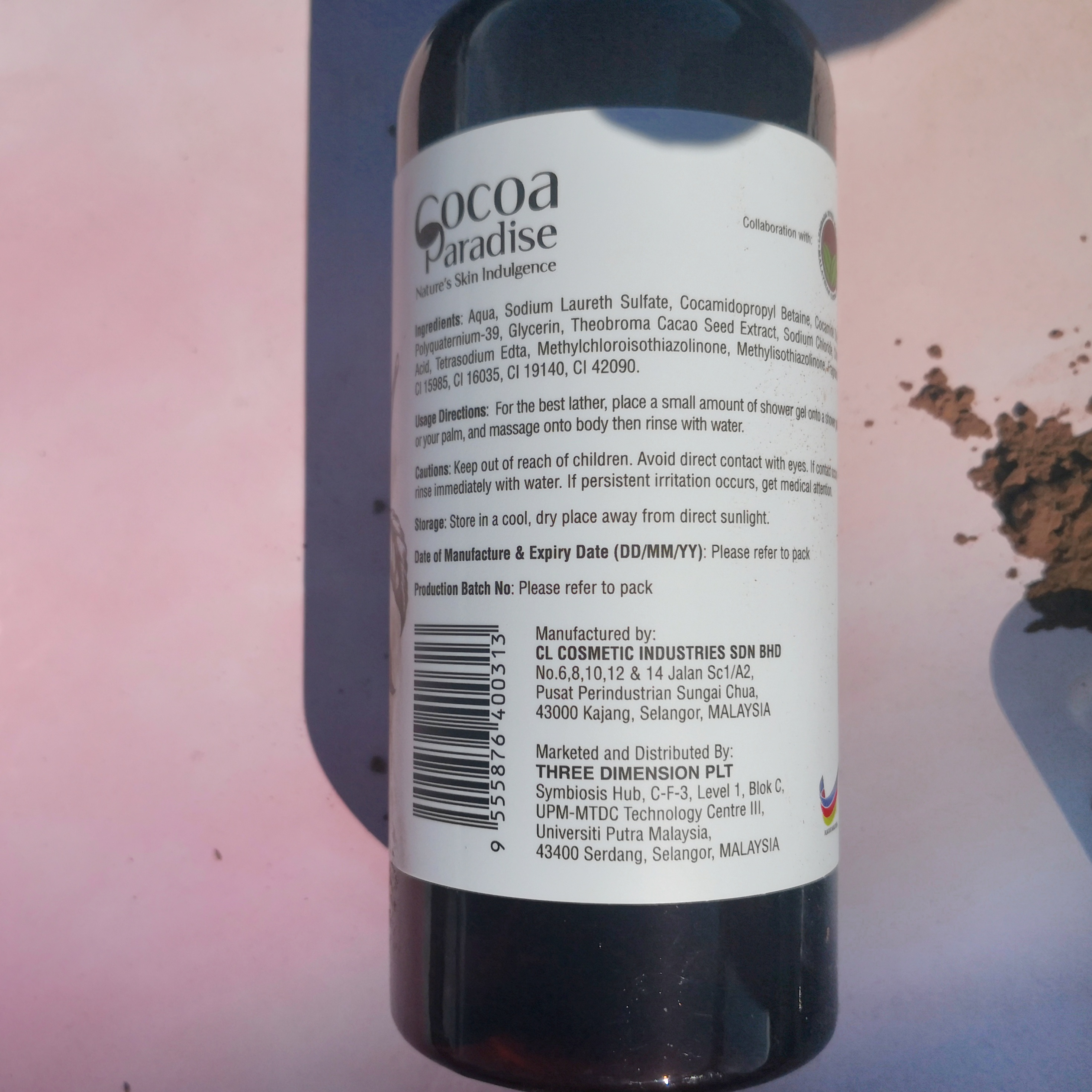 How to Use:
For the best lather, place a small amount of shower gel onto a shower puff or your palm and massage onto body then rinse with water.
Ingredients:
Aqua, Sodium Laureth Sulfate, Cocamidopropyl Betaine, Cocamide Dea, Polyquaternium-39, Glycerin, Theobroma Cacao Seed Extract, Sodium Chloride, Citric Acid, Tetrasodium Edta, Methylchoroisothiazolinone, Methylisothiazolinone, Fragrance.
Highlighted Ingredients:
●Sodium Laureth Sulfate (SLES) – Although some people are still skeptical or hesitant to use any product with Sodium Lauryl Sulfate (SLS), SLES is the milder alternative of surfactant, commonly found in shampoo, shower gel, and even toothpaste. It functions as a surfactant , Surfactant,Emulsifying,Cleansing,Foaming
●Cocamidopropyl Betaine - Skin Conditioning,Viscosity Controlling,Viscosity Increasing Agent,Antistatic Agent,Hair Conditioning,Sufactant,Foam Boosting
●Cocamide DEA - Viscosity Controlling,Viscosity Increasing Agent,Emulsion Stabilising,Emulsifying,Foam Boosting
●Polyquaternium-39 - Antistatic Agent,Film Forming,Hair Fixing
●Theobroma Cacao (Cocoa) Seed Extract - anti-oxidant to protect the skin from harmful radicals , anti-aging
●Citric Acid - Masking,Fragrance,Chelating Agent,Ph Adjuster,Buffering Agent
●Fragrance - Masking,Perfuming,Deodorant
Packaging:
The product comes in a dark amber color, pump dispenser bottle. I appreciate this type of packaging for a shower gel for easy usage. There is also a cocoa illustration on the label with other important product's information. There is green color on the label of the bottle indicating that it is the gel type.
Texture:
The shower gel has thick, viscous consistency with a nice slip.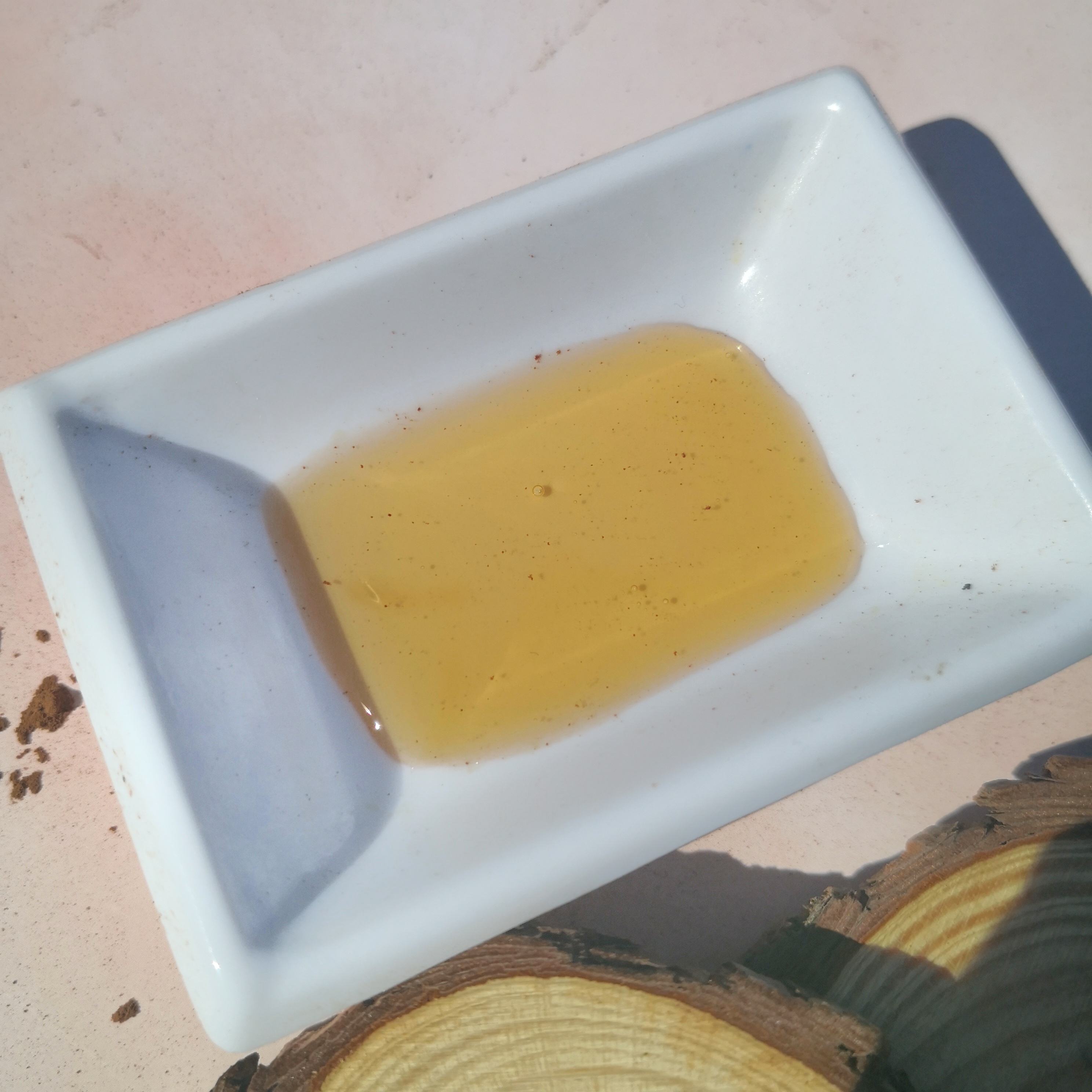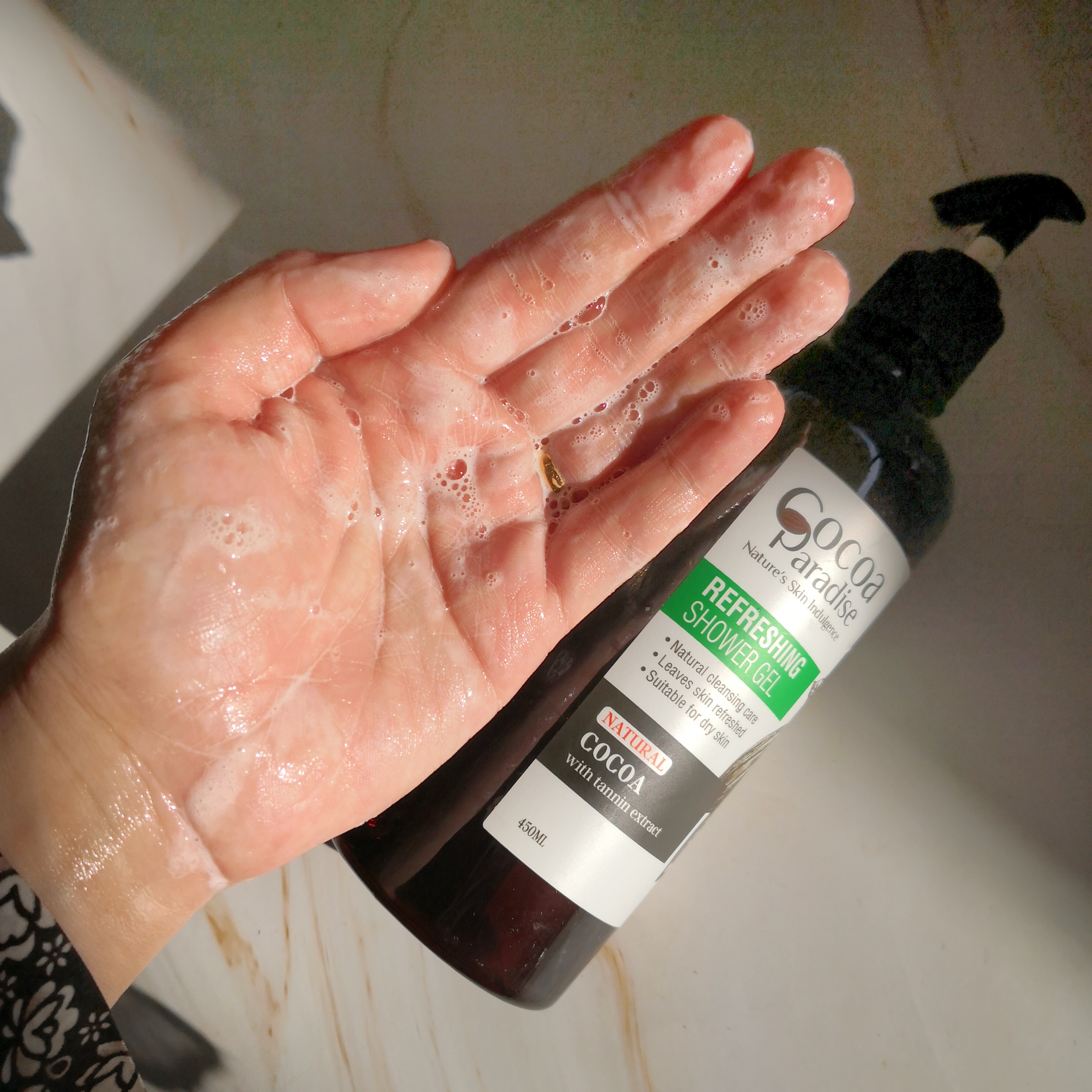 Scent:
Chocolate-like
Thoughts:
The texture of the shower gel and the shower cream is totally different. The shower gel has a dark brown color and since it does not foam as much as the Refreshing Shower Cream from the same brand, it is more suitable for people with oily skin.
I have to work on the lather for it to produce more bubbles and enjoy it more. A loofah is a great assistant to do so. The scent is a mild chocolate-like that lingers on my body even after I rinse it off.
It leaves my skin soft and smooth. I am happy that it does not dry out my skin after I am out from the bath room.
Price:
RM 17.50 (NP: RM 35.00 ) Discount 50% (Early Merdeka Sale from 16 August – 16 September)
Volume : 450ml
Where to Buy: