Baru berjinak-jinak dengan Double Cleansing? Mungkin rajah ini boleh membantu.

Secara asasnya, First Cleanser adalah oil-based cleanser (berasaskan minyak). Walau bagaimanapun, menyedari ramai di antara kita yang tidak sesuai menggunakan Cleansing Oil, maka kami tambahkan juga Micellar Water dan Cleansing Water.

Teknik ini bukan sahaja memastikan make up, sunscreen hilang sepenuhnya, tetapi ia juga memastikan kulit tidak kering terutama apabila menggunakan Deep Cleanser. Penggunaan yang konsisten boleh mengurangkan masalah pori tersumbat, kulit berminyak serta masalah kulit yang berkaitan.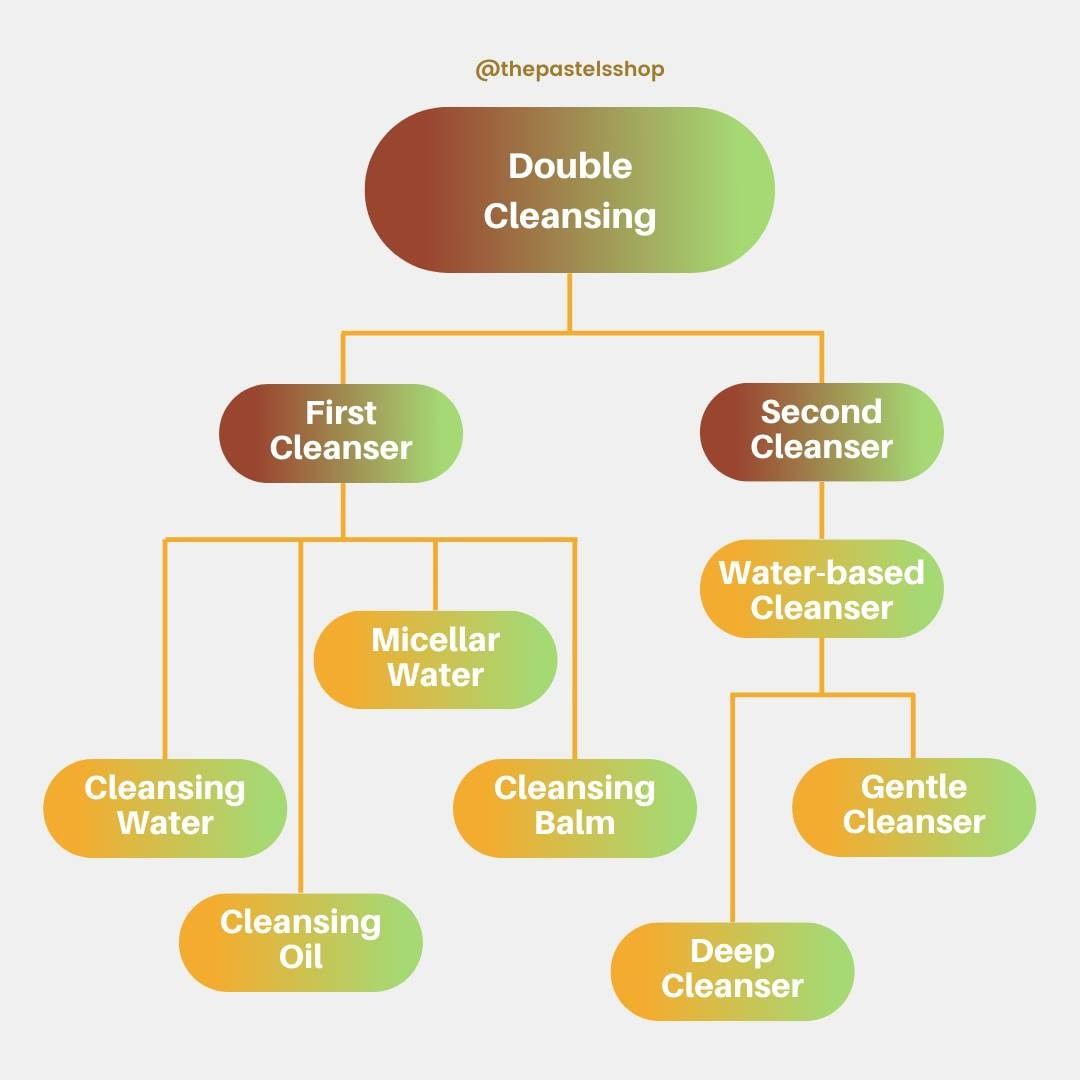 Double Cleansing secara asasnya terdiri daripada 2 prinsip asas iaitu:
The First Cleanser
The Second Cleanser

Bukannya kewajipan, ia pilihan peribadi.

Tapi, apabila ia menjadi rutin serta amalan, anda akan lihat perubahan positif yang sangat besar pada kulit anda ✨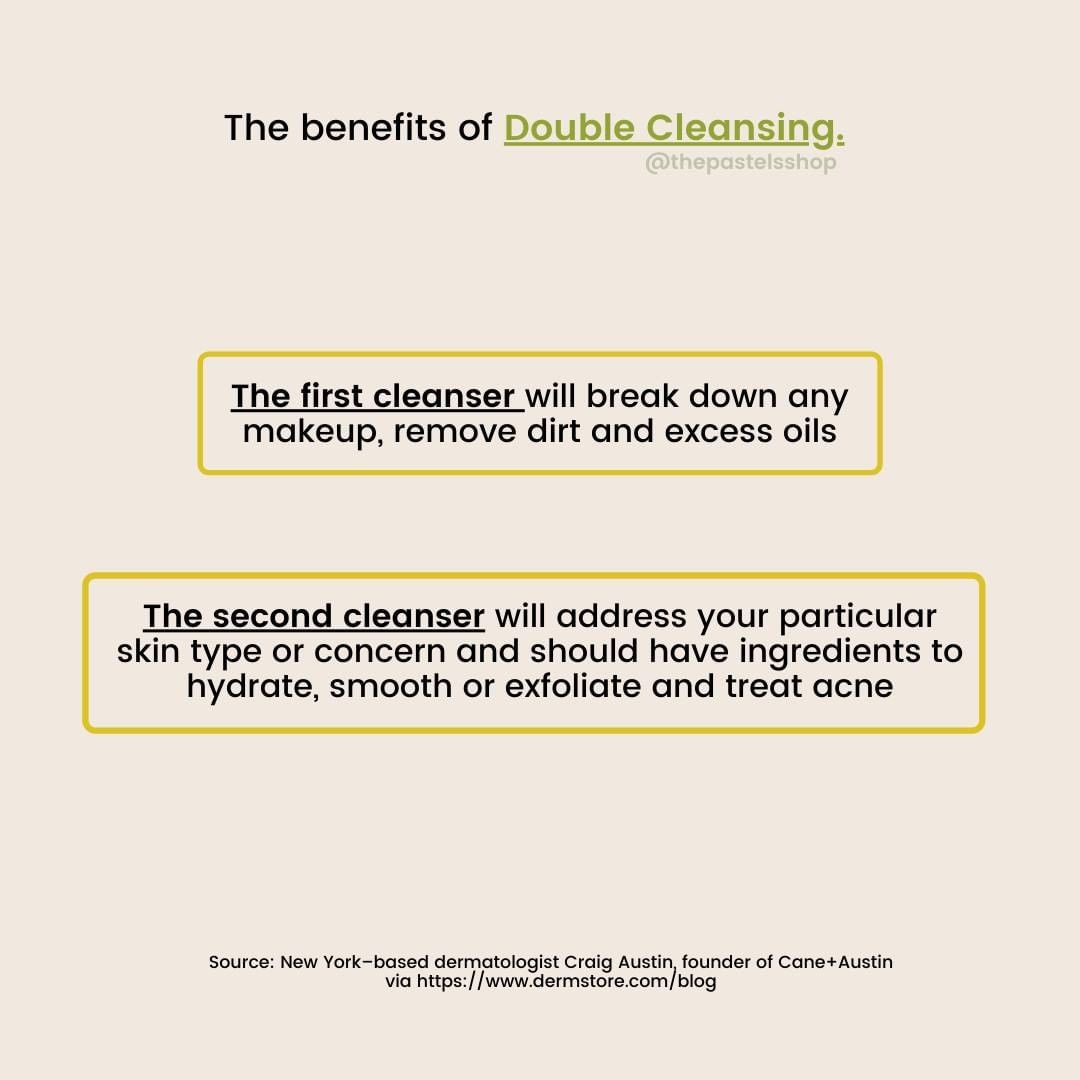 Masih ada di antara anda yg menggunakan Cleansing Tissue / Wipes / Cleansing Cloth untuk membuang make up, berbanding Double Cleanser menggunakan Oil Based Cleanser / Micellar Water?

Pastels ada beberapa sebab kenapa ia tidak perlu/tidak sesuai digunakan, antaranya:

1. Geseran yang kasar antara produk dan kulit blh merosakkan skin barrier
2. Ia hanya 'menolak' kotoran berlegar2 di atas muka, dan bukannya benar-benar menghilangkannya
3. Urutan yg kuat, berulang kali boleh mendatangkan kedutan pada wajah (sebelum usia)
4. Risiko kuman/bakteria

Pastels ada nampak beberapa jenama terkemuka mula mengeluarkan 'gentle' / 'mild' Wipes bagi memenangi hati pengguna. Anda pernah cuba?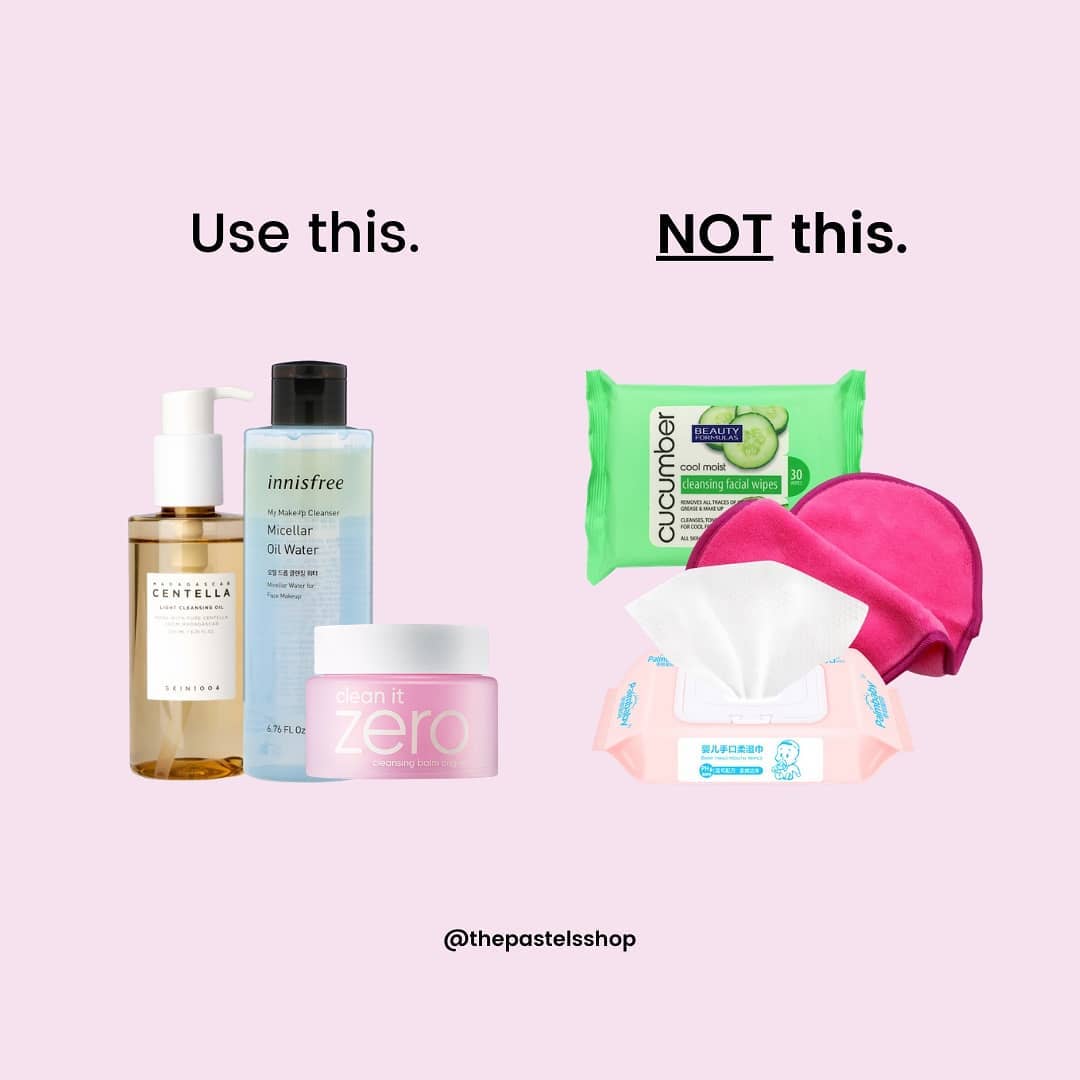 Ramai yang kurang suka dengan Oil Based Cleanser, terutama bagi mereka dengan masalah Fungal Acne. Jadi, Cleansing Water lah jawapannya!

Innisfree blueberry cleansing water ini menggunakan micellar water, Blueberry Extract & Centella Asiatica Extract. Jadi, ia bukan sahaja membersih, ia turut menenangkan kulit anda!