Pencuci muka ialah skincare yang paling basic dan wajib ada untuk semua orang. Ada sesetengah orang yang claim tak pakai skincare, cuma cleanser. Tapi mereka tak sedar yang cleanser juga adalah salah satu daripada skincare.
Ramai suri jumpa orang yang tak menitik beratkan penjagaan muka seperti tak pakai toner, moisturizer, bahkan langsung tak kenal sunscreen. Tapi at least mereka mesti akan pakai juga cleanser.
Oleh itu, pemilihan cleanser sangat penting sebab cleanser merupakan step pertama dalam skincare
Tahukah anda, kalau tersilap memilih cleanser yang mengandungi surfactant yg kasar & pH yang tinggi akan mengganggu skin barrier? Akibatnya, kulit jadi terlalu kering atau cepat berminyak, irritasi & breakouts.
Ciri-ciri cleanser yang bagus ialah rendah pH ( pH5-6), menggunakan surfactant yang lembut & tak mengeringkan kulit. Tapi pada masa yang sama mampu membersih kulit dengan effective.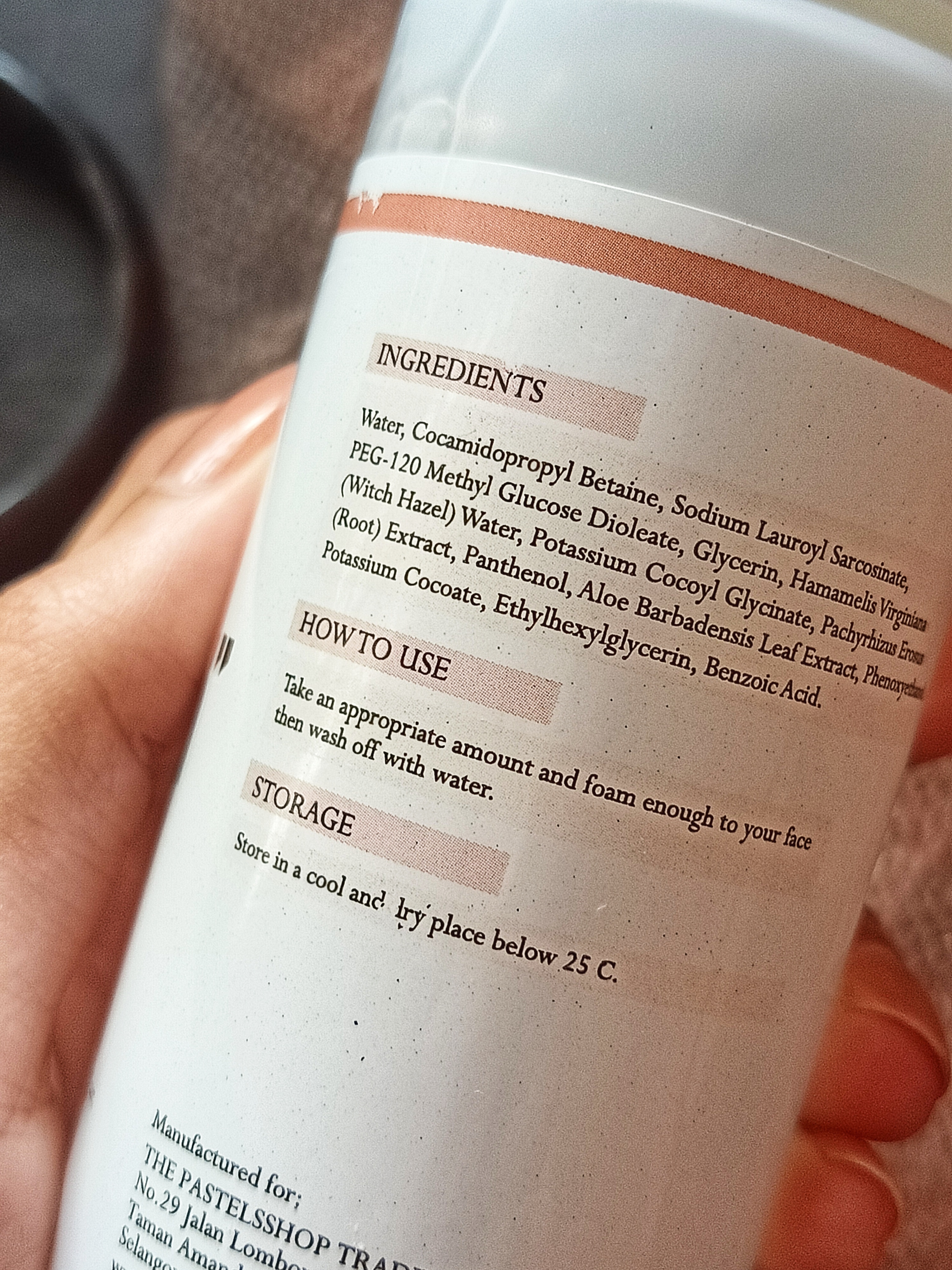 ABOUT PRODUCT:
A gel-to-foam-pH-balanced cleanser with unique combination of 4 undeniably mild Surfactant - Cocamidopropyl Betaine, Potassium Cocoyl Glycinate, Potassium Cocoate and Sodium Lauroyl Sarcosinate. The highlight is this rare ingredient which is Pachyrrhizus Erosus (Root) Extract as known as Sengkuang in local community or Jicama by many. Rich in Vitamin C and B, it brightens skin effectively with its antioxidant ability. Witch hazel is used to remove excess oil that can be seen in acne-prone skin. It is rich with tannins, which act as a natural astringent on the skin that can help to sop up excess oil & reduce pores visibilities. The balance between Gentle & Deep Cleansing power in this Jicama Cleanser is truly one of a kind.

PACKAGING
Mengandungi 140ml produk.
Botol plastic transparent. Senang picit produk keluar. Senang nak control amount of product. Size botol just nice. Tak terlalu besar, tak terlalu kecil. Travel friendly. Design label simple & minimalist tapi lengkap.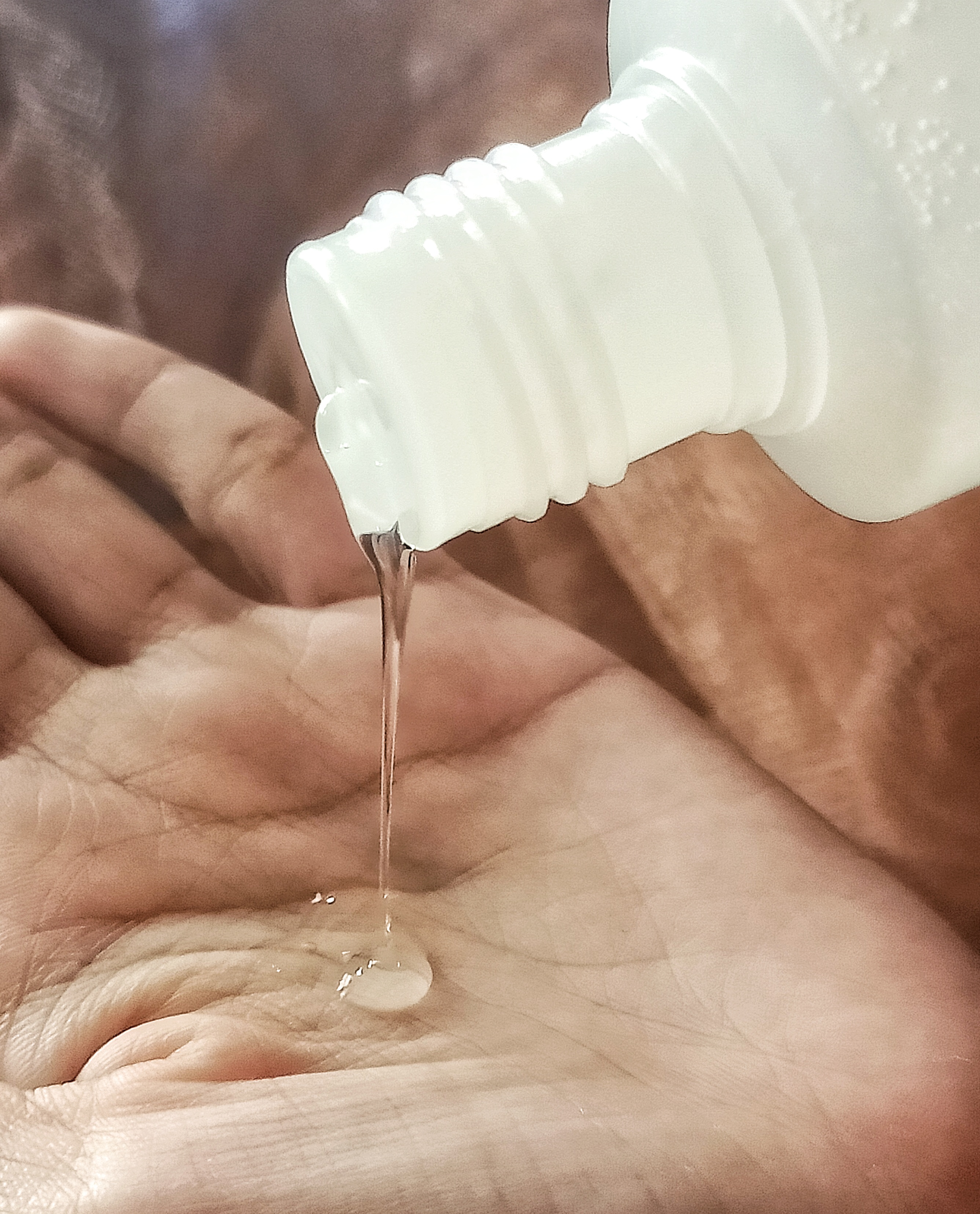 TEXTURE
Gel tapi sedikit runny. Clear & colorless. Menghasilkan buih yang halus & banyak. Biasanya suri just guna anggaran sebesar duit 20sen -50sen untuk seluruh muka.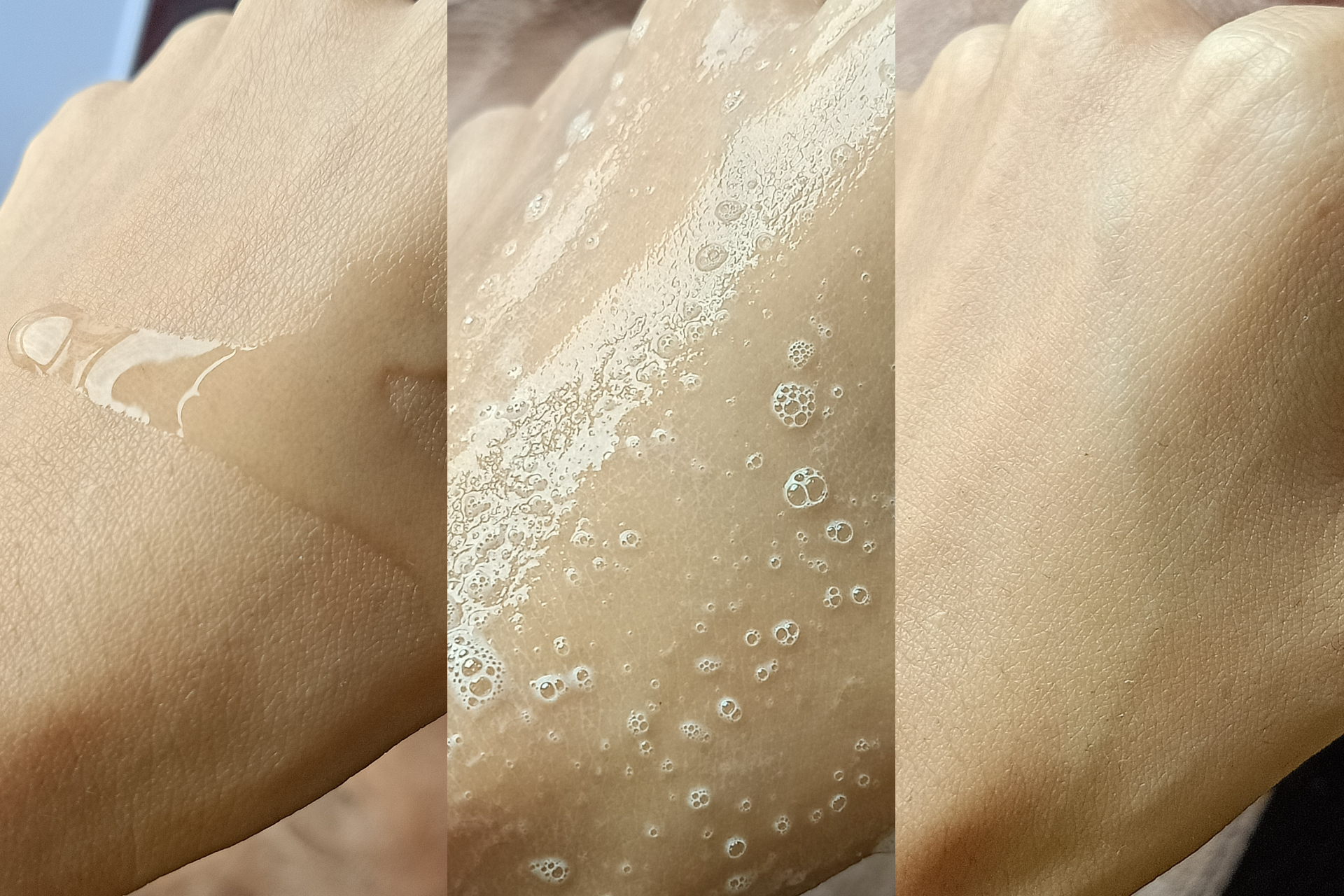 SCENT
Undetectable. Ada bau tapi bukan bau yang artificial. Tapi bagi suri, bau yang acceptable.
INGREDIENTS
Water, Cocamidopropyl Betaine, Sodium Lauroyl Sarcosinate, PEG-120 Methyl Glucose Dioleate, Glycerin, Hamamelis Virginiana (Witch Hazel) Water, Potassium Cocoyl Glycinate, Pachyrrhizus Erosus (Root) Extract, Panthenol, Aloe Barbadensis Leaf, Phenoxyethanol, Potassium Cocoate, Ethylhexylglycerin, Benzoic Acid.
Note : surfactant
Key ingredient
Suri suka produk yang ada ingredients yang simple dan minimum. Jicama cleanser bebas dari silicon, alcohol, paraben, mineral oil dan fungal acne safe ( yay!).
Pachyrrhizus Erosus extract ( 3,000 ppm) atau sengkuang kaya dengan vitamin c, anti oxidants & anti inflammitory.
Witch Hazel Extract ( 20,000 ppm)
Witch hazel ni terkenal sebagai natural astringent. Dapat mengurangkan minyak & membersih pori.
Panthenol ( 0.2%) sangat terkenal dengan hydrating & anti inflammatory properties.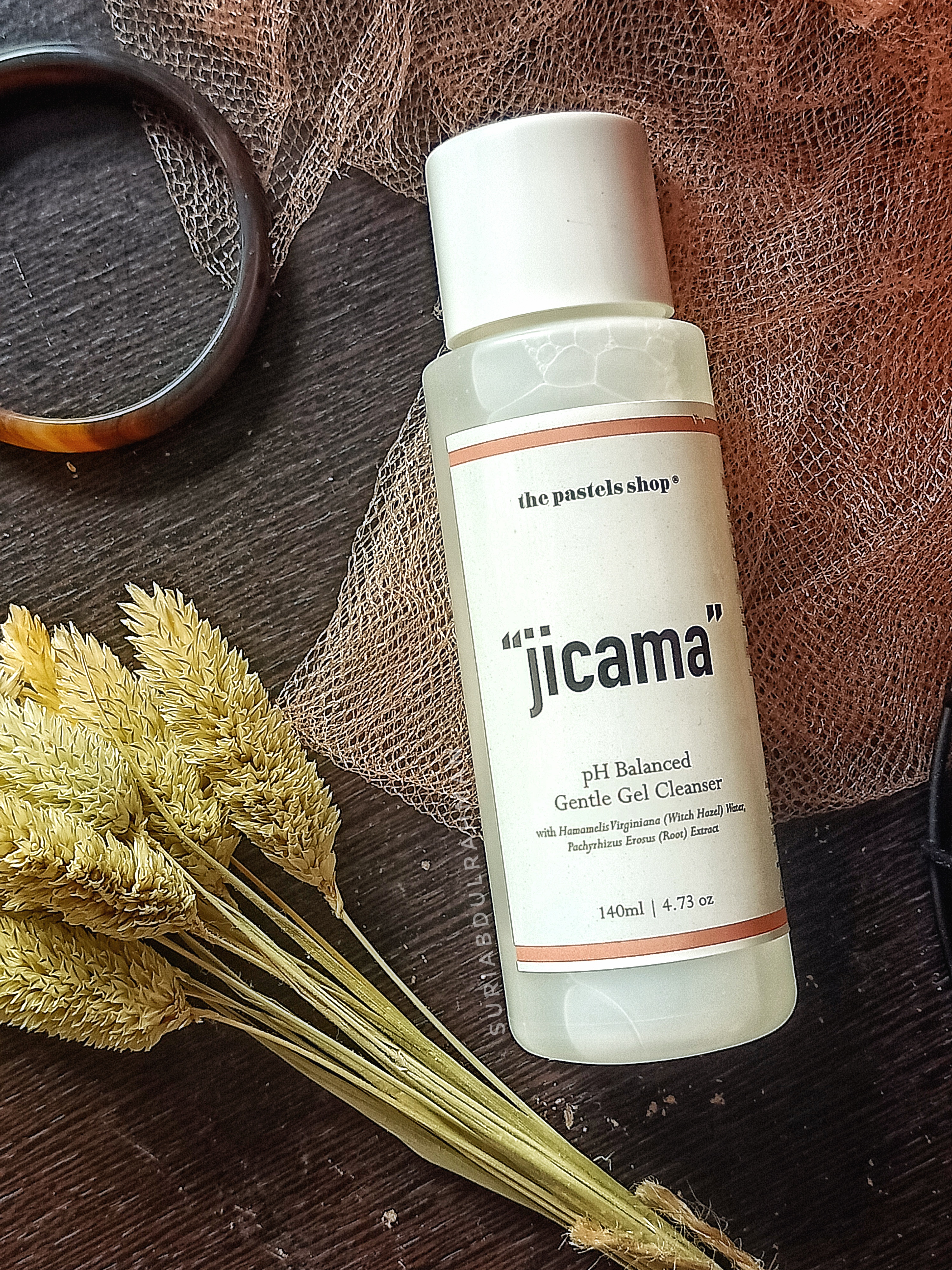 PERFORMANCE
Masa first time guna, amazed dengan result dia. Kulit rasa lembut sangat. Non drying. No tight feeling. Boleh dikatakan cleanser ni sangat gentle.
Biasanya lepas cleansing, kadang-kadang kulit suri rasa tegang kalau suri ambil masa yang agak lama untuk pakai toner walaupun suri dah guna cleanser yang lembut. At first rasa ok. Selepas 5minit, akan mula rasa tegang. Tapi, jicama cleanser ni tak.
Guna jicama cleanser sahaja untuk remove makeup? Not recommended.
Sebab cleanser ni menggunakan surfactant yg mild, so tak dapat nak remove makeup dengan berkesan.
Double cleansing step is required for makeup user.
FINAL VERDICT
Highly recommended gentle cleanser. Semua point seperti packaging, texture, ingredients & performance cukup bagus. Harga pun sangat mesra poket & berbaloi. Wajib cuba!