Facial oils are very trendy nowadays and for me it feels luxurious. Many brands are coming out with their facial oils and among them, I am really interested to try face oil from The Pastels Shop. If you want to know the reason behind, you have to continue reading.
Can we break down the myth that oil is just for dry skin and not for oily skin? Despite what we might think oil is an occlusive texture that potentially clogging up our pores, it actually far more beneficial if we can find specific oil that feels most comfortable on our skin. With the right way to use, face oil will help to regulate sebum production especially for oily skin. Undeniably, drier skin would be more beneficial as it helps to seal the moisture in as well as repairing the skin texture.
Product Claims
Rich in fatty acids, vitamins A and vitamin C. It works to treat scars and skin textures as well as lighten stretch marks.
Packaging
It comes in 15ml transparent glass bottle with a dropper. I don't find any problem with the packaging really. But you may want to consider placing them in a dry and shady place to preserve the effectiveness.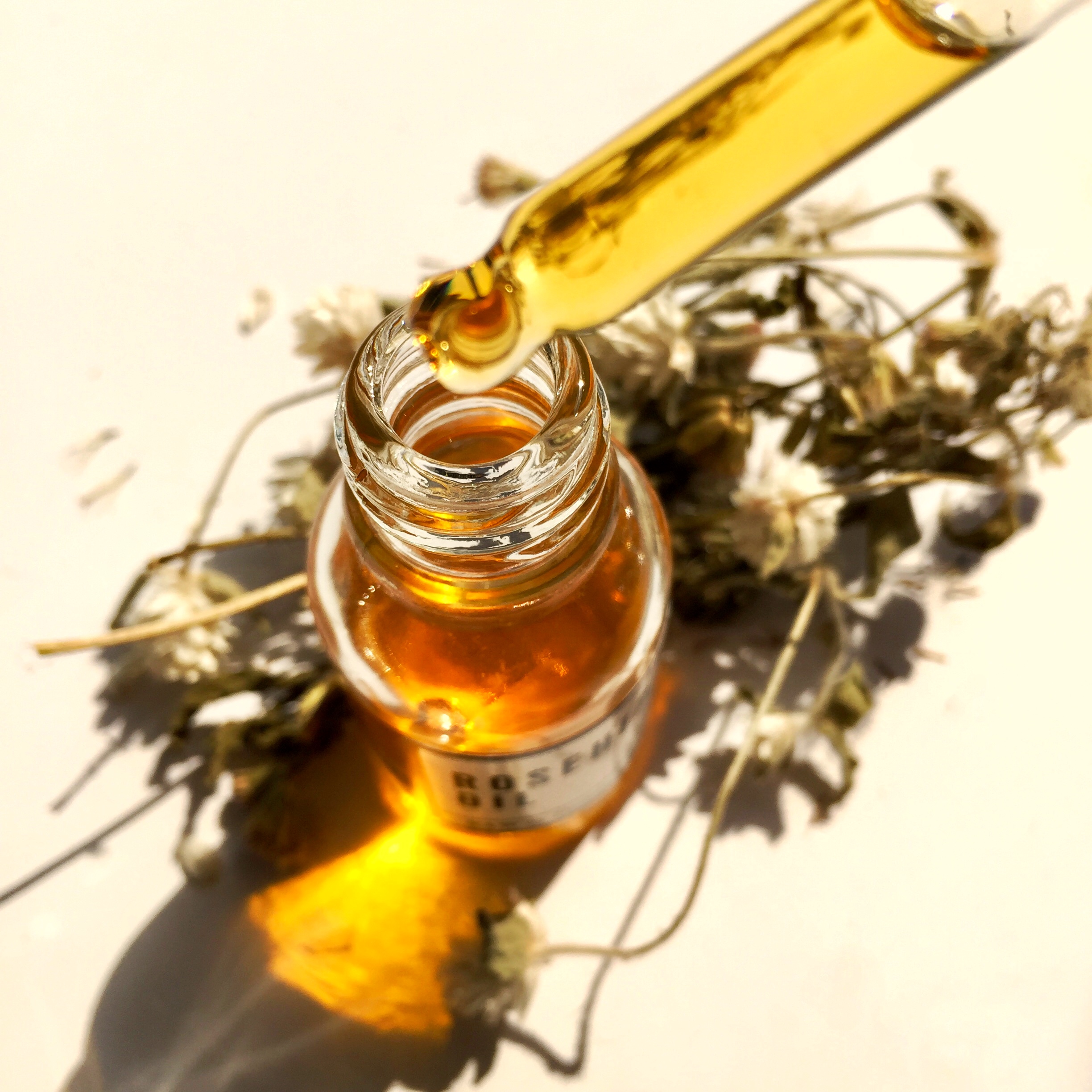 Texture
Bright orange colour oil which surprisingly feels lighter compared to my previous face oil. I personally think face oil from The Pastels Shop does have a really good texture and feels very comfortable on the skin.
Full Ingredients
100% cold- pressed rosehip oil (carrier oil).
My absolute reason to get this oil is because of its purity. It has no added ingredients and that makes my job easier to detect my skin sensitivity to this oil.
#essentialoil-free
#colorant-free
Rosehip oil is an oil extracted from the seeds of the rose. The fruits of the rosehip have been used in folk medicine for a long time.
My experience (Note: I have oily & sensitive skin)
I've personally adored the scent. It smells similar to the green tea. Smelling fresh, calming, and all- natural. It helps calm my mind after a hectic day although it only delivers a very light scent. While I prefer my products to be unscented (free from the artificial fragrance), this oil is definitely a steal.
The texture quickly sinks into my skin. I have oily skin so I'm quite skeptical to adding facial oil into my routine. Plus, rosehip oil is advertised to suit dry skin type. It definitely surprised me at the first use that it leaves such a very minimal greasiness. I would say my skin looks dewy and not oily. I am genuinely satisfied as I woke up in the morning. My face feels more alive as it helps to revitalize my dull and dehydrated skin in one use.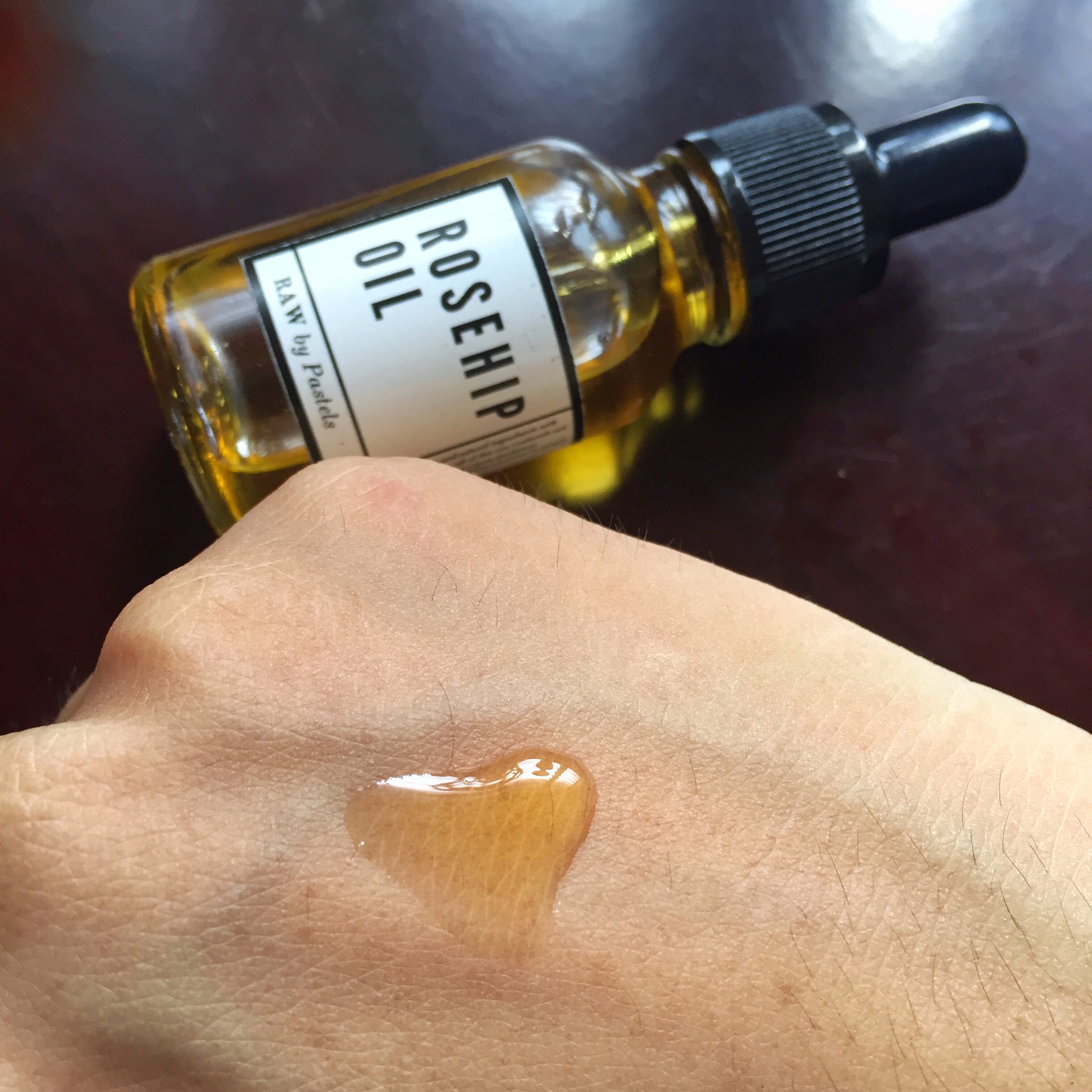 Before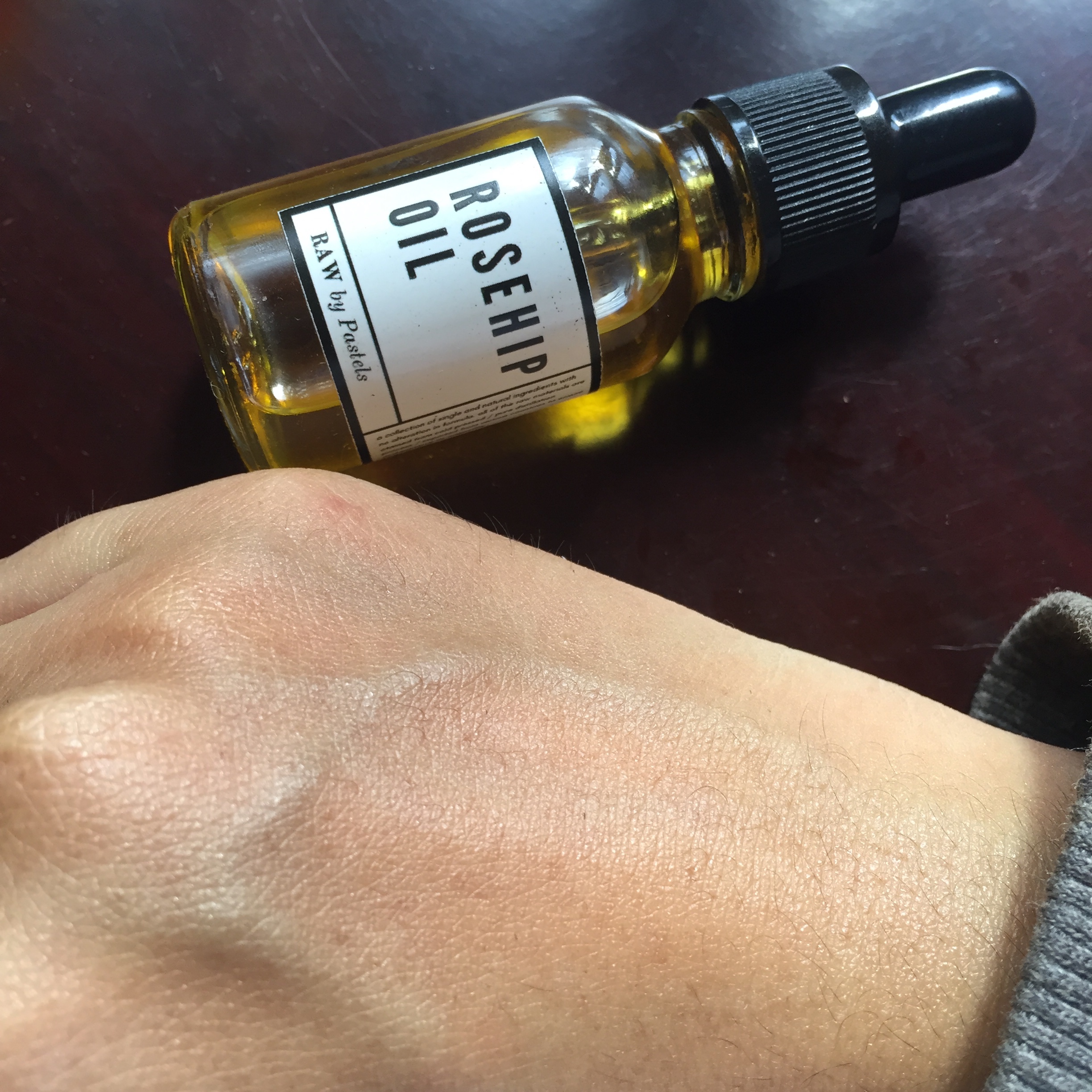 After
From my own experience, face oil doesn't clog my pores. So, don't be afraid to add face oil into your routine because some oils can control sebum productions to make your face less oily. It is just balancing my skin to look better.
Perhaps I should use it on my body to see if it could reduce the appearance of my stretch marks. Stay tuned to my next review on the Instagram!
How I include facial oil into the routine?
It probably differs by individual according to their skin acceptance. I love using facial oil at night time only because I think it works better for my oily skin. As for the day, I've been using moisturizer and sunscreen. I think those two products have delivered enough moisture. At night, I think my skin needs special treatment from facial oil. I am quite generous with the amount. Two drops are more than enough and this product is pure so I believe my skin love this way. Can you imagine how long this 15 ml will last for me? Probably the whole year.
Apply on damp skin
I believe using facial oil on damp skin will helps the oil penetrate better into the skin. It is the same concept as if you're applying toner or other skincare products on the damp skin. After using serum or if you skip serum and just using hydrating toner, face oil will go after that. I will put two drops and warm up the oil between my palm before patting it into my skin.
Mix into moisturizer or foundation
This method is for someone who's getting used to facial oil. I know you have to be brave to put the oil directly on your face especially if you have oily skin. By mixing the oil into something that you always use, it's like tricking your mind to not feel you are actually using the oil. Moreover, adding face oil into a foundation will bring up the glow.
Who needs this?
All skin types especially those who have compromised skin barrier.
PROS:
Affordable
Lightweight texture
Absorb quickly
Calming scent
Repair skin barrier or dry skin
Skin looks dewy
Easy to get
CONS:
I can't think of any
Price: RM 25
Where to buy: click HERE
Love,
Amiera Alojid
Instagram: beauty_tribes