Hi everyone! This time I would like to share how I take care of my body hairs. I guess everyone have their own way to extract the body hairs. It's either you shaving, epilating or waxing them. Each of these methods have pros and cons, but I always go for waxing. It has been two years since I change from shaving to waxing.
It was one day I learned how to wax my hairs. I started by watching videos from Youtube for DIY homemade wax and it ends up in the dustbin. It's not as easy as I think though to get the perfect consistency. Suddenly, it gave me an idea to search online for cold wax product until I found Wawawax and I've been a fan until then. When The Pastels Shop asked me to review this product, I'm just so excited to brag about it.
Product Claim
Using organic ingredients

Gently remove your hair from roots without pain

Leaving your skin silky smooth

Ideal for all skin types and delicate areas
Packaging
They come in two sizes, 100 ml and 50ml. I received 50ml tube with 5 pieces of reusable cloth strips and 2 pieces of stick. I also bought their 150ml tube and it comes with 10 pieces of reusable cloth strips and 3 pieces of stick. For every purchase, you will get a plastic pouch for storage. The PAO is 12 months.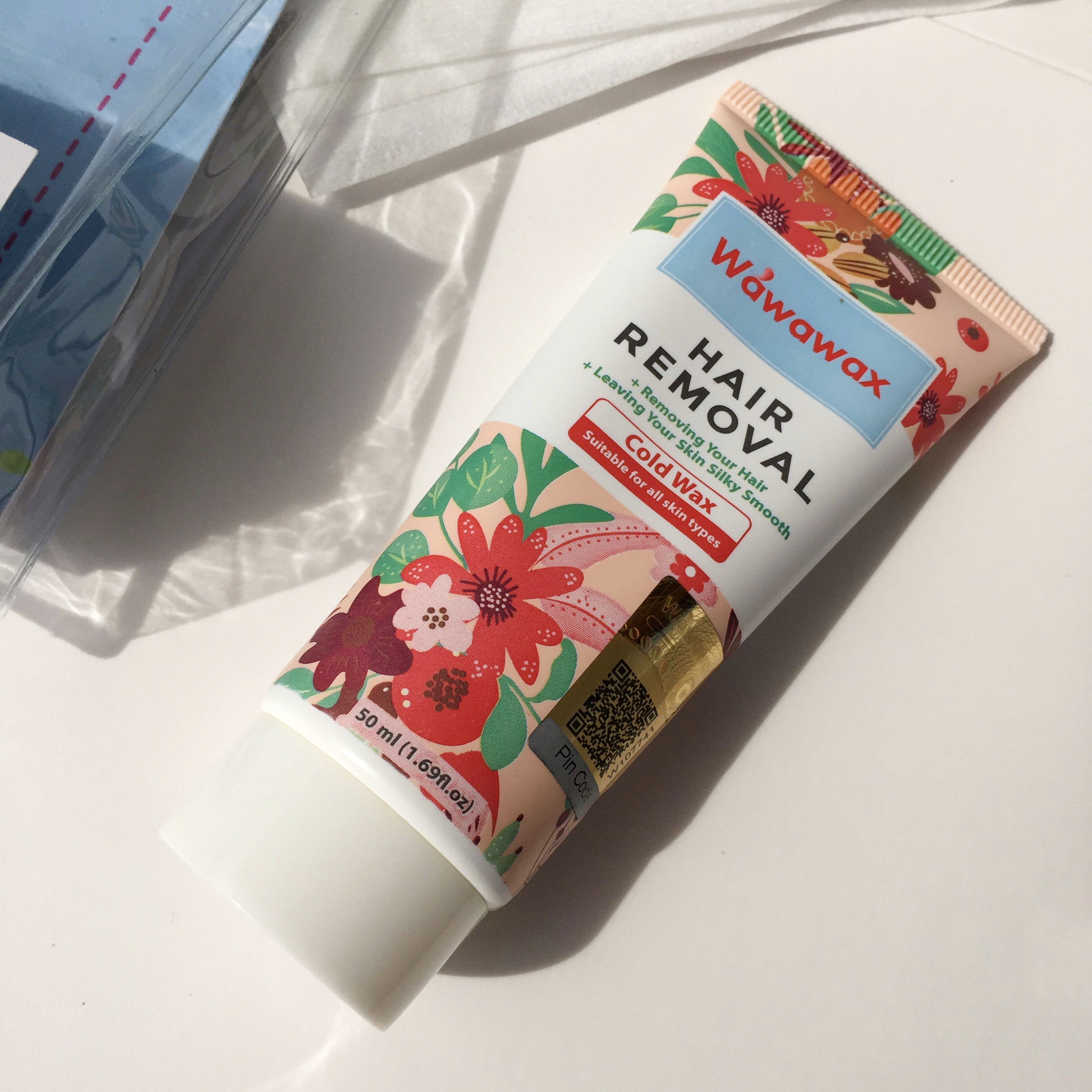 Ingredients
Natural honey, Sugar, Lemon, and Aqua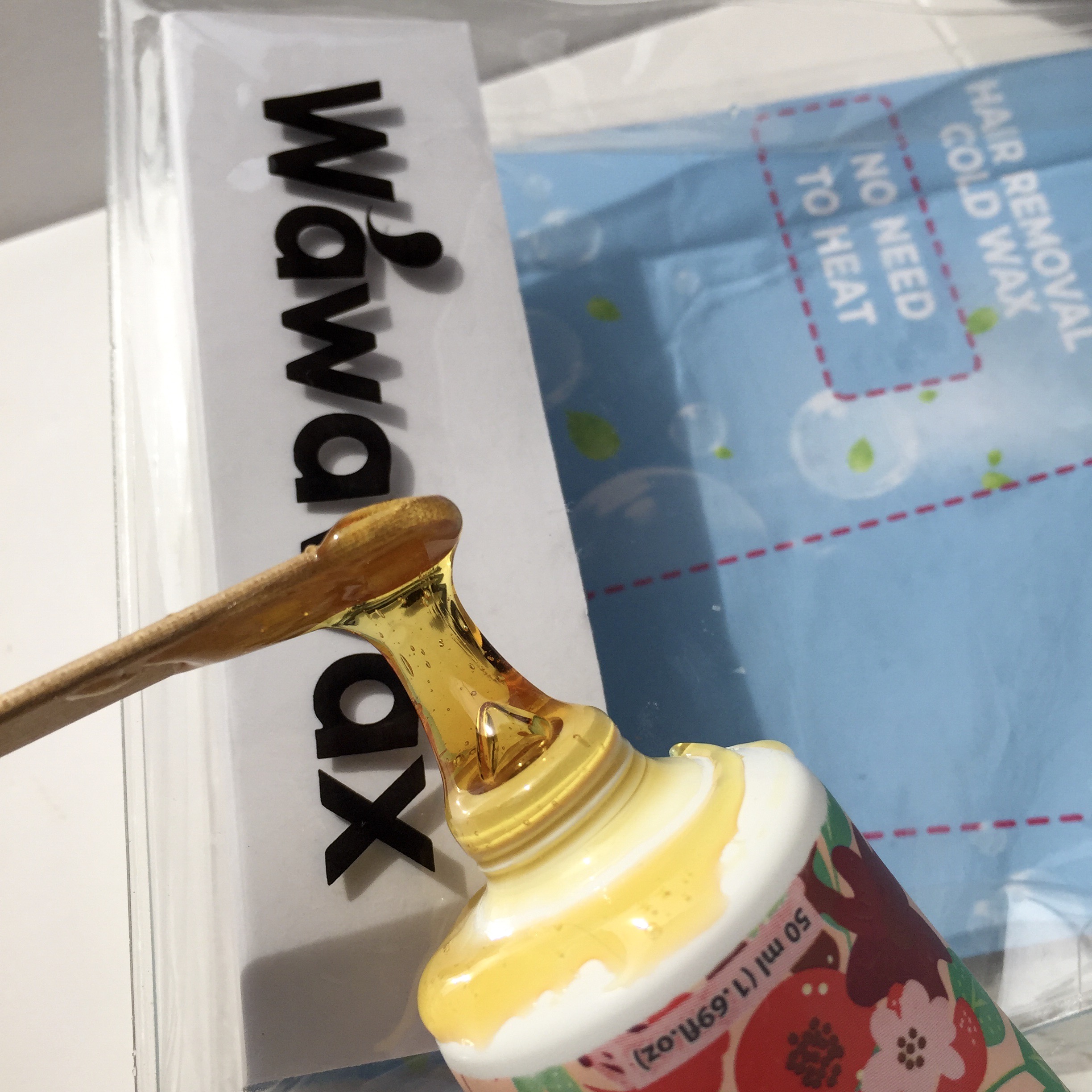 How to Use and Store Wawawax
Apply the wax in the direction of hair growth.

Place cloth strip on the wax.

Smooth it in with the direction of hair growth.

Grip the bottom edge and pull against the direction of hair growth in 1 second.

Apply lotion after waxing to calm down the area.

Keep the product in room temperature to maintain its viscosity.
Tips:
Reuse spatula and cloth strips. Soak in the water for 30 mins, rinse and dry.

Scrub or exfoliate skin 24 hours before waxing, take pain killers 30 mins before, pull the cloth strips as fast as possible and cough while pulling the strips will help to reduce the pain.

Make sure hair has to be around the size of a grain of rice before you wax. Estimated 2 weeks after your last wax.

Make sure your skin is dry before waxing. You can apply powder if you're sweating too much.
My Experience
I love this product so much. It only uses natural ingredients which means safe to use for all. I love how the brand come out with the cold wax idea which I don't have to heat the wax before using. Besides, I just can do it at home without spending extra money going to the spa and yes anybody can do it. It's convenient and the performance is five stars. Same as you get hair extraction by the professional. It's so powerful to pull the hair but still gentle to the skin and left skin feeling so soft like baby skin.
I have to agree waxing is scary for the first time but after going through the process for several time, I kinda get used to the pain. Seriously guys, if you've never tried waxing, please go for it. You won't ever regret and never want to go back to shaving. I usually wax my armpits, legs, facial hairs and even the delicate area like miss v. I ain't gonna lie it takes a lot of courage to pull the cloth strip especially when it comes to pubic hair. But you can follow the tips as I mentioned above. It does help a lot to reduce the pai.
I prefer waxing because it extract hair from the roots. The new hair grows softer and takes longer to grow back. Plus, I noticed that waxing doesn't make the area turns darker unlike shaving. The darkening is caused by friction from the razor and the skin. If you lose confident because of skin darkening, I highly recommend you to this product.
For one big tube of wawawax lasted me about a year. I think there's no reason for not to repurchase this product. All in all, this product deserves five stars rating from me. Thanks to The Pastels Shop for bringing in this #localove product into the shop. Just wait for me at the checkout.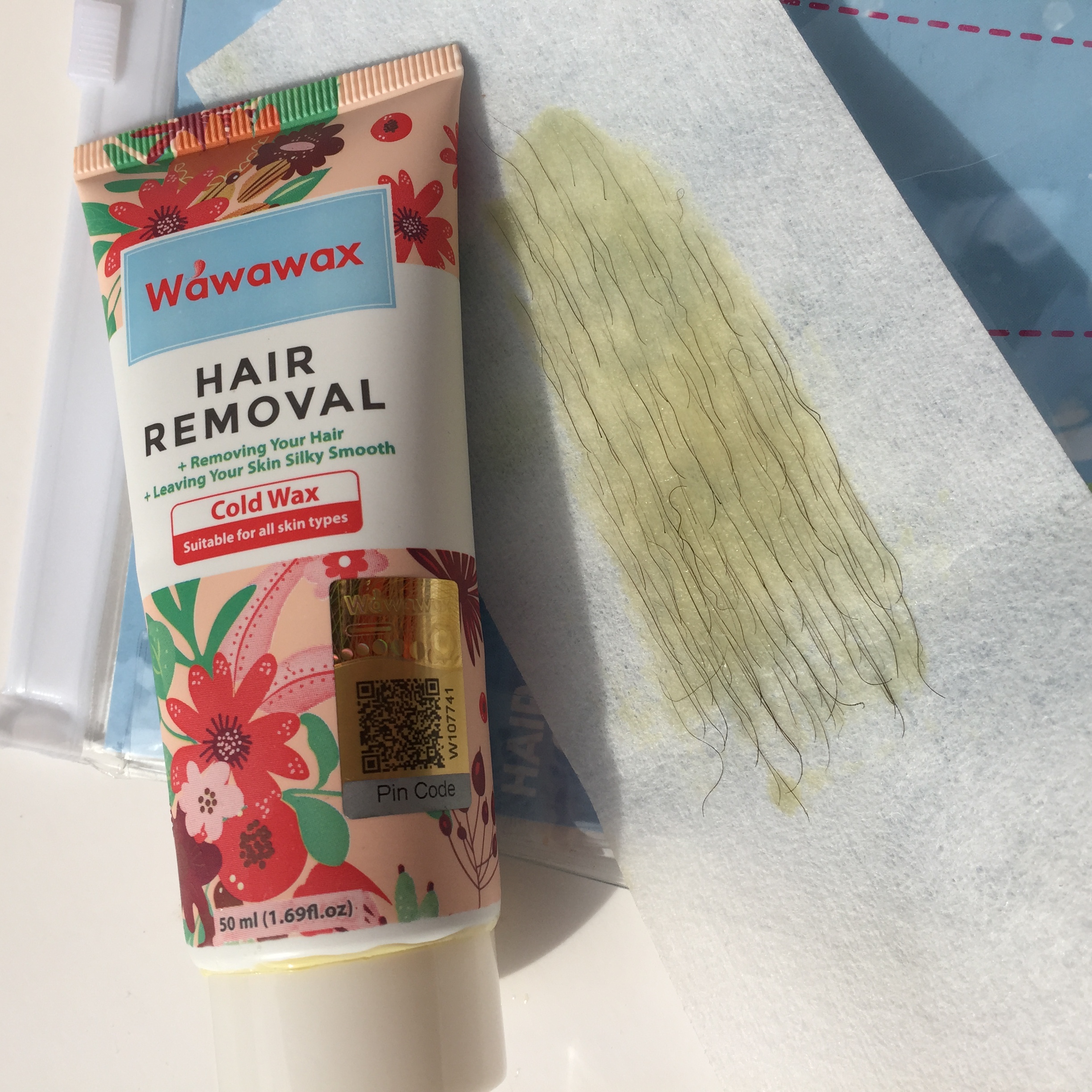 PROS
Using natural ingredients
Home use, no need expert skill
Powerful to pull the hair in large amount at once
Extract hair from the root
Skin becomes clean, soft and smooth
Softer hair re-growth
Taking longer time for hair to grown back
Less chance of skin darkening
Cloth strips and stick are reusable
CONS
A little painful, can be intense to sensitive area
Time consuming compared to shaving
Recommended to all
Where to buy: The Pastels Shop
Price: RM 25 (50ml) RM35 (100ml)
Follow me on beauty_tribes IG for more beauty tips
With love, Amiera